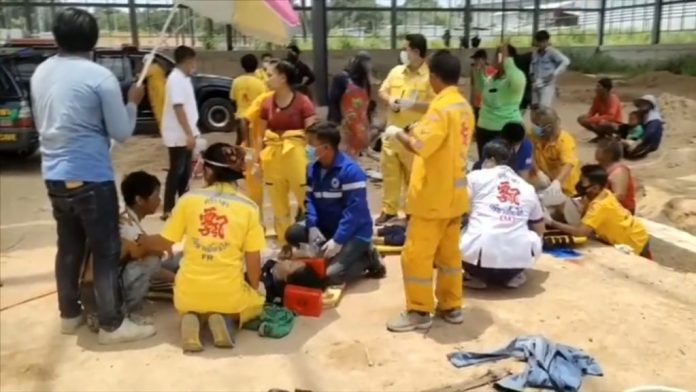 Si Racha-

Three female construction workers have been pronounced dead after falling through a warehouse roof that was under construction in Si Racha this afternoon.
The Nongkham Police was notified of the incident at about noon today in Nongkham.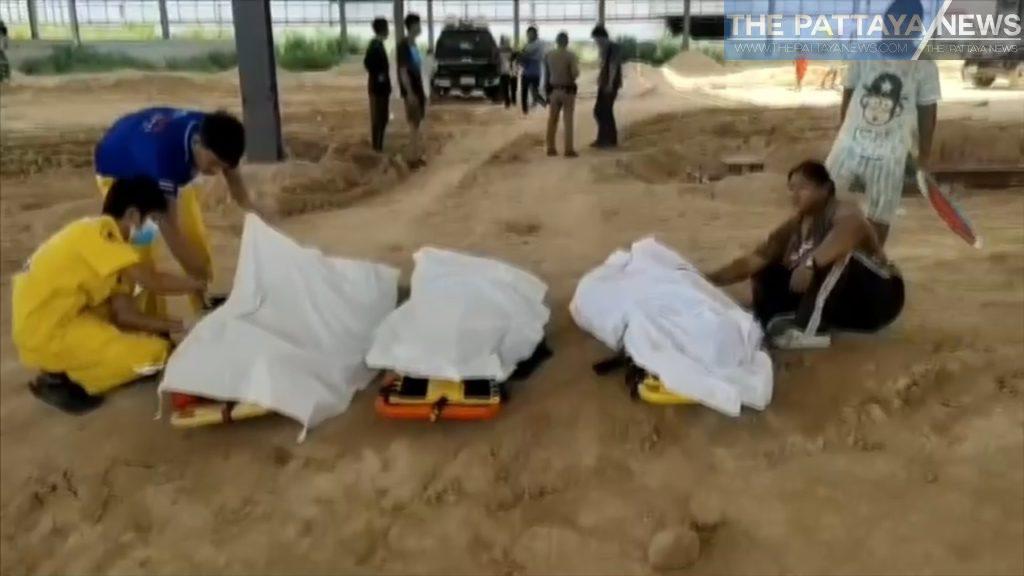 Police and emergency responders arrived at the scene to find the three women already deceased in a section beneath an under construction warehouse.
They were identified as 46 year old Ms. Janpeng Kuttasri, 36 year old Ms. Watcharin Suksri and 40 year old Ms. Rungnapa Smansri.
A co-worker and witness, who was not named to the press, reportedly told Nongkham police that she was on the roof with the three deceased women working. There were about six people in total who were installing sections of the roof.
The three women had been working on a section when it allegedly gave way and the three accidentally fell to the ground from a height of higher than fifteen meters.
Nongkham police are continuing their investigation as well as interviewing the construction manager and property owner to ensure proper safety standards were in place.
Photos 77kaoded, story the Pattaya News Team.