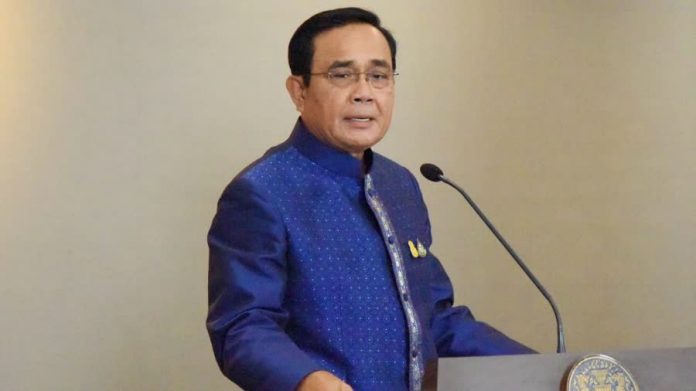 BANGKOK(NNT) – The Prime Minister has thanked the people of all sectors for helping slow the spread of COVID-19, stressing that strict measures must remain in place, even though the current situation is satisfactory.
Prime Minister and Minister of Defense General Prayut Chan-o-cha has chaired a meeting of the Center for COVID-19 Situation Administration (CCSA), where he outlined policies for the transitional period as the outbreak situation in Thailand is much improved.
He said proactive and stringent measures are still needed, as well as strict regulation of persons entering and exiting the country over land borders, who must be subject to state quarantine and other disease control measures.
The Prime Minister has ordered government agencies to continue enforcing measures in line with the State of Emergency, asking the CCSA, security agencies, public health agencies, the military, and the police to remain on high alert, and work collectively with local authorities to regulate and monitor actual enforcement of the measures.
He has ordered the CCSA to assess the possible impact of the relaxation of restrictive measures, assist impacted persons, consider proposals from businesses, as well as promoting such measures to the general public.
On the relaxation of restrictive measures, the Prime Minister said related agencies are instructed to address issues which have arisen, such as overcrowding on city train lines, while the Ministry of Public Health is instructed to disclose data regarding virus testing, on its website and social media pages, to create a better understanding among the general public.
The Prime Minister has urged all sectors to focus on a restoration of confidence, and the balance between aid measures and public health measures, asking them to collectively consider individual steps over the months ahead.
The preceding is a Thai Government press release from the National News Bureau.