Pattaya-
A pedestrian was seriously injured after being hit by a car in Central Pattaya last night.
A video taken by our team shortly after the accident is here:
The Pattaya City Police was notified of the accident at 8:30PM at Boon Kanjanaram Intersection on Sukhumvit Road in Nongprue.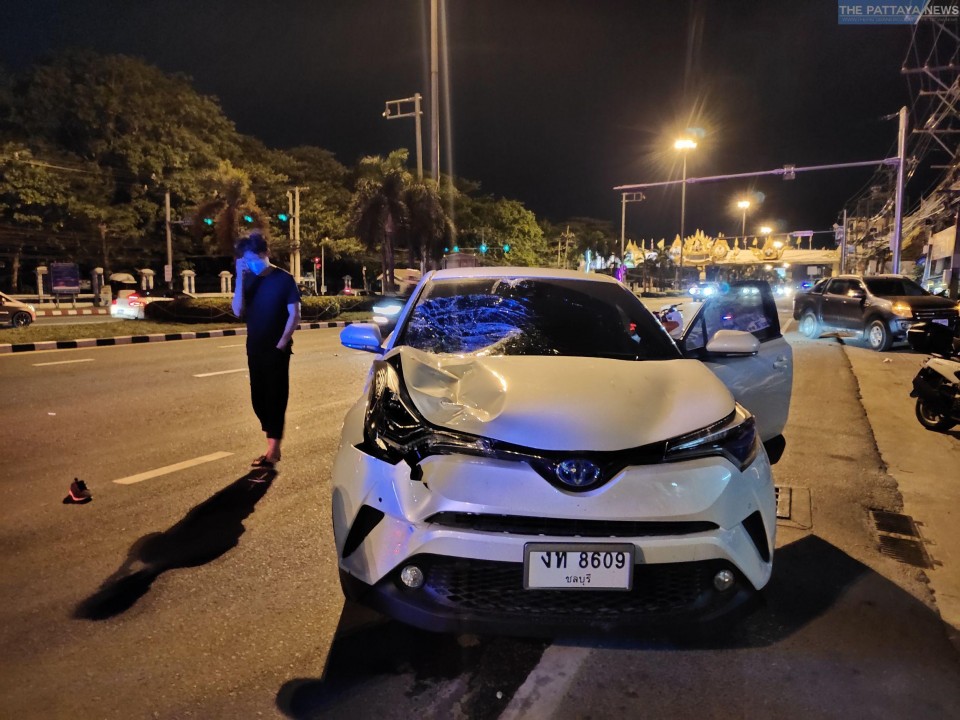 Police, emergency responders and The Pattaya News arrived at the scene to find a heavily damaged white vehicle on the road.
The driver, 21 year old Kritchada Thongpluem, was waiting for police at the scene. He was described by Pattaya Police as extremely cooperative and was uninjured.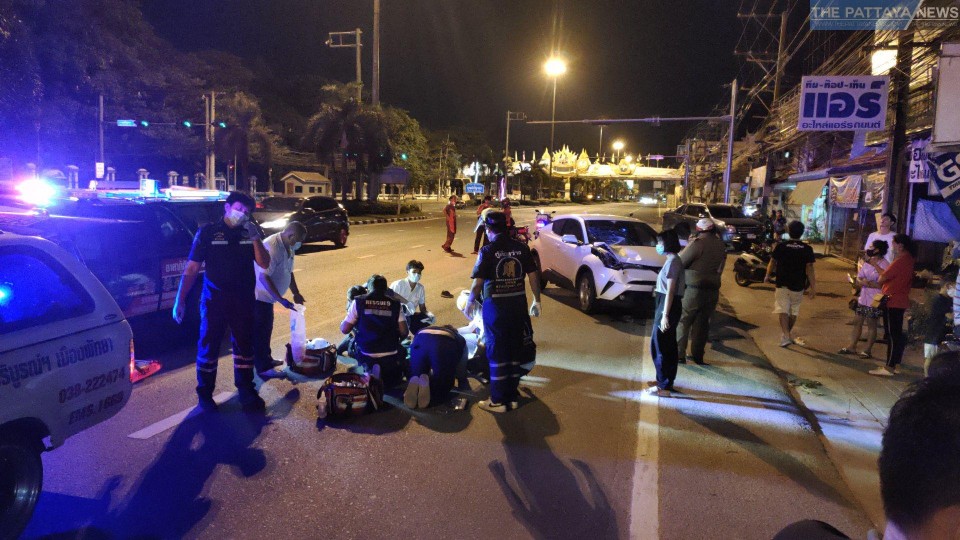 Nearby, emergency responders found a Thai man with no identification aged around 45 years old bleeding heavily from a severe wound on his head. He was rushed to a local hospital.
The driver told police that while he was passing through an intersection on a green light, the injured man ran in front of his car suddenly. Mr. Kritchada was unable to avoid the collision.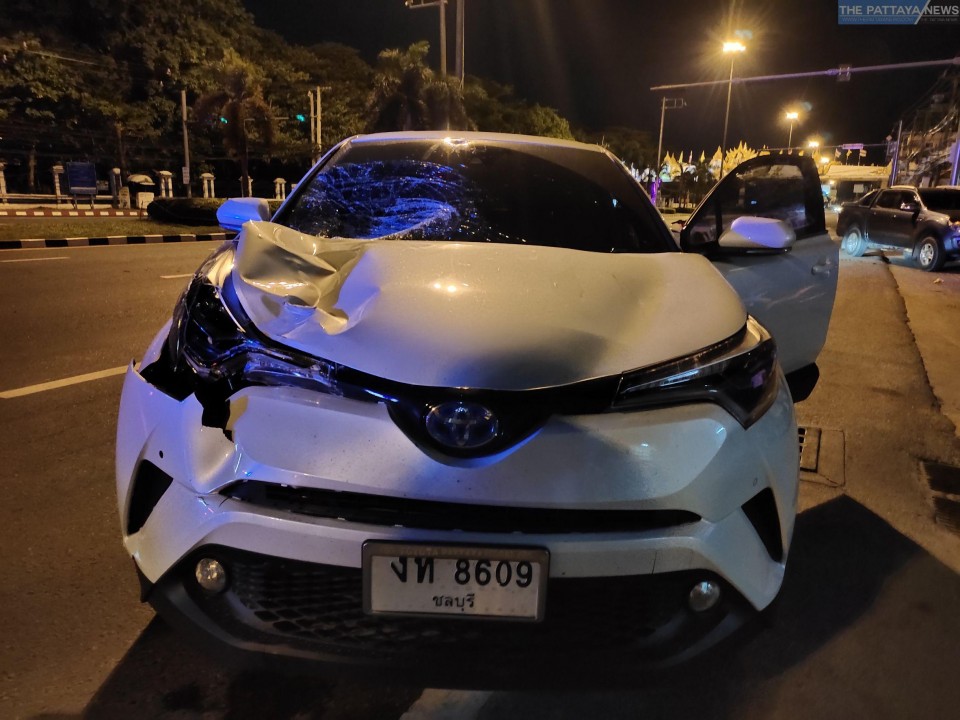 Mr. Kritchada was not under the influence of drugs or alcohol, Pattaya police confirmed to the Pattaya News.
However, Pattaya police are continuing their investigation for further potential legal action and reviewing CCTV in the area to determine if the actual incident matched the version given by Mr. Kritchada.
The injured Thai man remains in a local hospital under treatment as of press time.