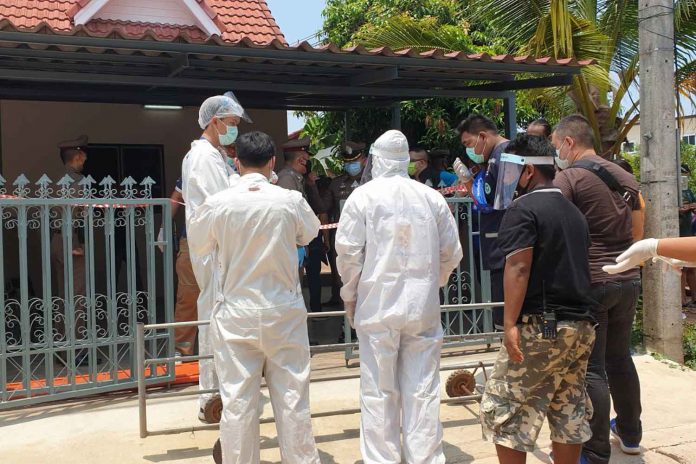 Prachin Buri, Thailand-
A sixty year old German man, whose name was withheld pending an active investigation, was found stabbed to death this afternoon in Prachin Buri, Thailand.
The man, who is allegedly an English teacher at a nearby language institute, was found in the Muang District of Prachin Buri at a three room home that he had allegedly lived in for some time, according to Prachin Buri police.
He was discovered by his his former wife Sriwan Khunmak, 45, according to a neighbor at the scene of the incident, Nisit Sripoom, 52.
Ms. Sriwan allegedly told Prachin Buri police that she had just spoken to her ex husband, who she had an amicable relationship with, on Tuesday and had asked to meet her Wednesday.
Upon arrival, she allegedly discovered his body and called the police. Prachin Buri police are investigating the incident and have said that so far the man's ex wife has been very cooperative and is not a suspect at this time.
Original source and photo: Bangkok Post, Photo-Manit Sanubboon
https://www.bangkokpost.com/thailand/general/1913616/german-man-stabbed-to-death-in-prachin-buri