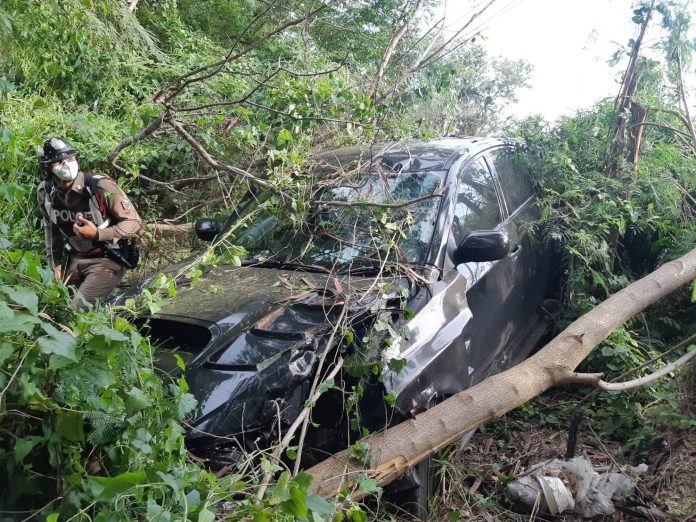 Pattaya –
A British motorbike driver has sustained serious injuries after colliding with a British sedan driver in Pattaya.
The Pattaya City Police was notified of the incident yesterday afternoon in Soi Thep Prasit 17.
Police, emergency responders and The Pattaya News arrived at the scene to find a damaged sedan on the side of the road.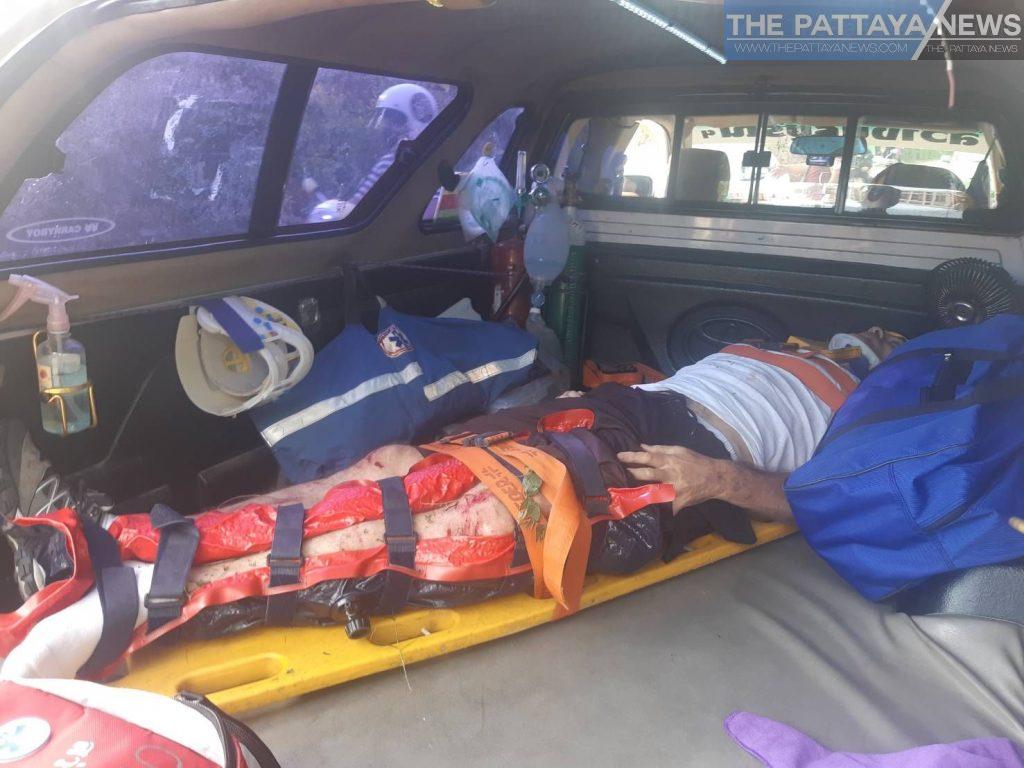 40 year old British national Mr. Andrew, first name withheld, the sedan driver, was waiting for law enforcement officials at the scene.
A video of the aftermath of the incident our reporters took is here:
Nearby, rescue workers found a heavily damaged motorbike. The driver was identified as 54 year old Mr. Combe, whose first name was not given, also a British national. He was rushed to a local hospital.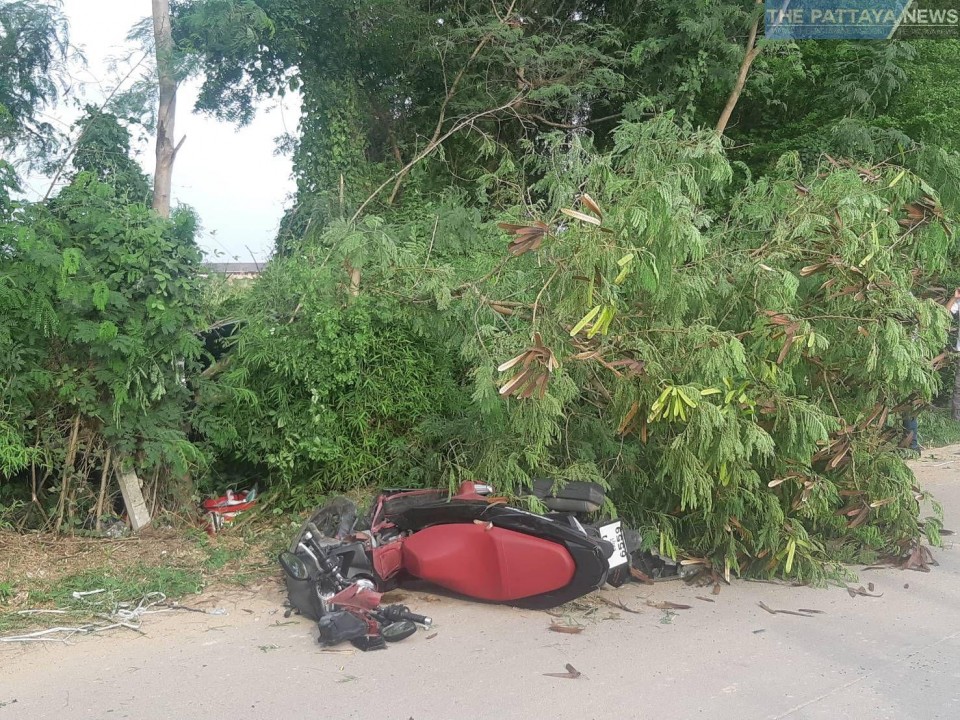 The sedan driver told police that a stray dog had allegedly run in front of his car. He tried to avoid hitting the canine but instead crashed into the motorbike driven by Mr. Combe.
Witnesses, however, allegedly told police the car was driving at very high speed. The sedan seemed to have lost control at a curve before crashing into Mr. Combe on his motorbike.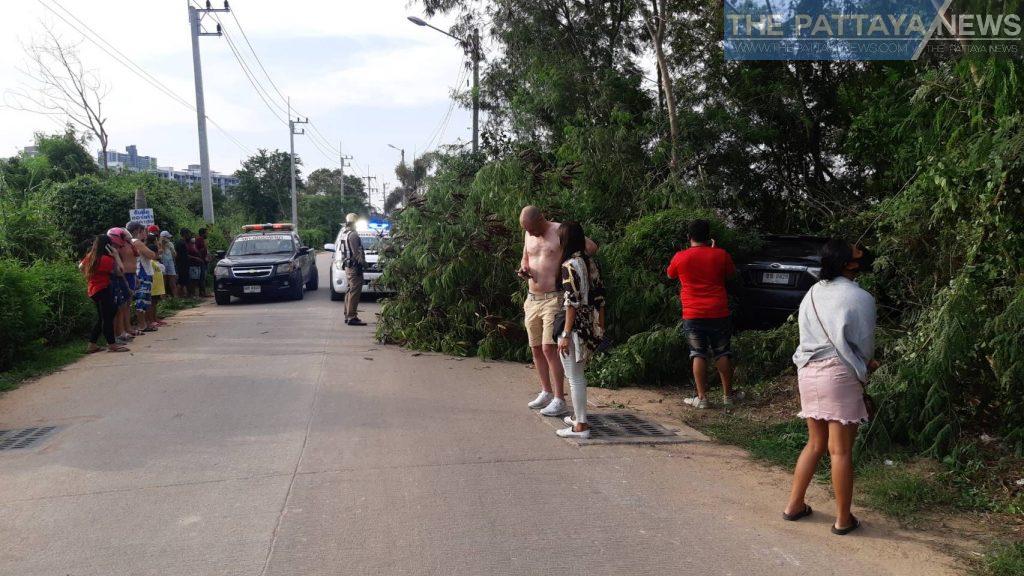 Pattaya police are continuing their investigation for further legal action and will be interviewing Mr. Combe after he is released from the hospital.