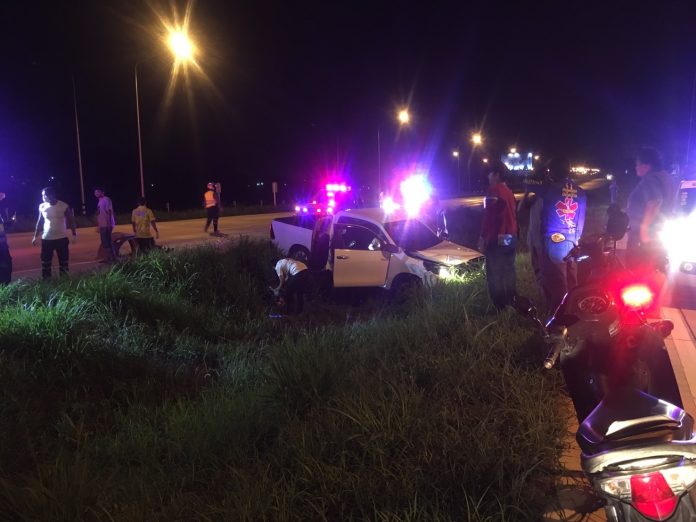 Pattaya –
A pickup truck driver has sustained several injuries after colliding with a larger trailer truck last night.
Rescue workers were notified of the accident at 9:30PM on the Yuttasart 331 Road in Khao Maikaew.
A video of the aftermath of the incident our team took can be found below:
Rescue workers and The Pattaya News arrived at the scene to find a damaged pickup truck on the side of the road.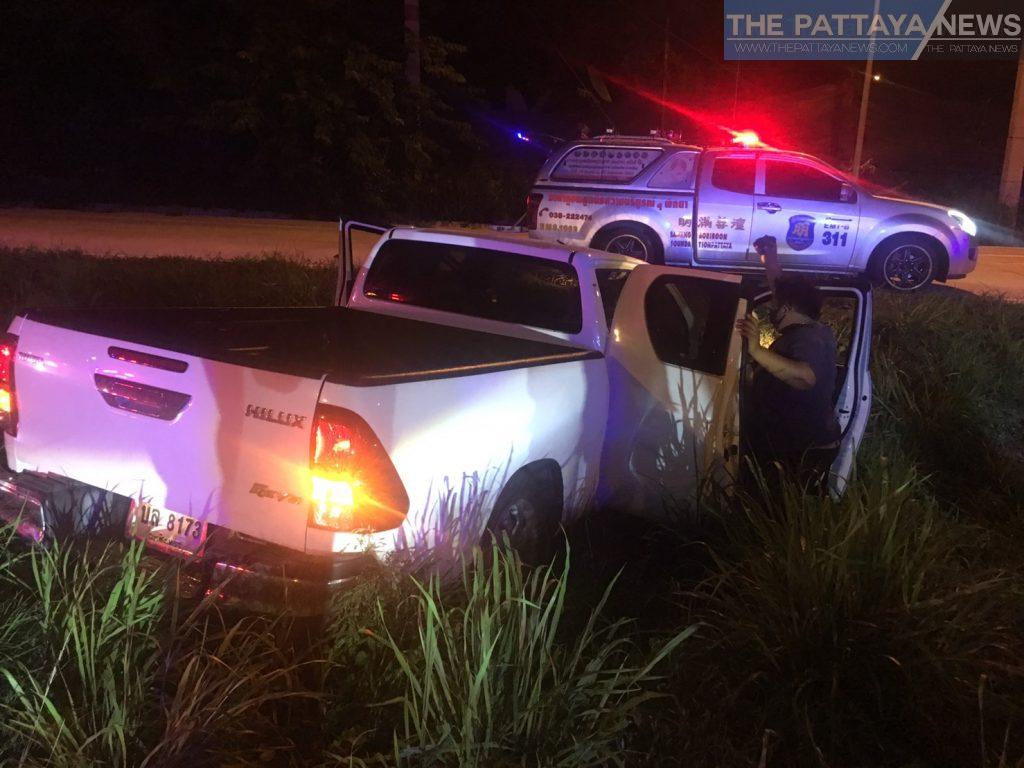 The pickup truck driver, 47 year old Mr. Uthai Ampan, had sustained moderate injuries but was cognizant and able to move. He was taken to a local hospital for a full medical evaluation of his injuries.
The trailer truck driver, 41 year old Mr. Sutthisak Ponnikorn, who was uninjured, told Pattaya police that Mr. Ampan was allegedly driving at high speed just before the incident.
Mr. Ampan lost control of his vehicle and collided into a central barrier before crashing into Mr. Ponnikorn and then ending up in the grass in the middle of the highway, according to the statement made by Mr. Ponnikorn to Pattaya Police.
Pattaya police are continuing the overall investigation for further potential legal action. They will be reviewing CCTV in the area as well to help determine who is at proper fault in the incident.