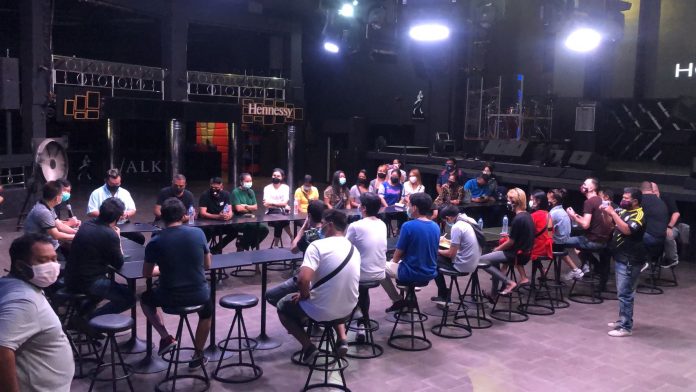 Pattaya-
At 5:00 PM yesterday at the Hollywood Disco located in Central Pattaya over twenty local bar and entertainment venue owners of some of the cities largest establishments such as Ibar, Hollywood and others met to give ideas around safety measures to be suggested to the local, provincial and national government's to help allow venues to hopefully reopen in the near future.
They also discussed measures to be taken around landlords who refused to adjust or discount rent during the current mandatory period of closure due to the threat of the Covid-19 Coronavirus. Several items, like delays on sign taxes and certain license fees, were also discussed to be temporarily waived or postponed to help business owners.
The meeting was also attended by several city hall and Pattaya Police station representatives who will also help pass on suggestions and develop guidelines.
Entertainment venues remain closed until further announcements from the national government, however, the CCSA, or Covid19 Coronavirus Situation Administration, is beginning to gather ideas on how entertainment venues could be safely opened. They are not only getting ideas from business owners but also looking at countries like South Korea and parts of China who have already reopened their nightlife industries.
Ms. Ampon Kaewsang from the Pattaya Police Station said a group will be put together of the major business owners in the area to help support each other and future meetings will be scheduled in which they would like as many local nightlife and bar owners as possible to attend to help reach some consensus on Pattaya specific ideas for reopening venues. These ideas will be forwarded to the National Government.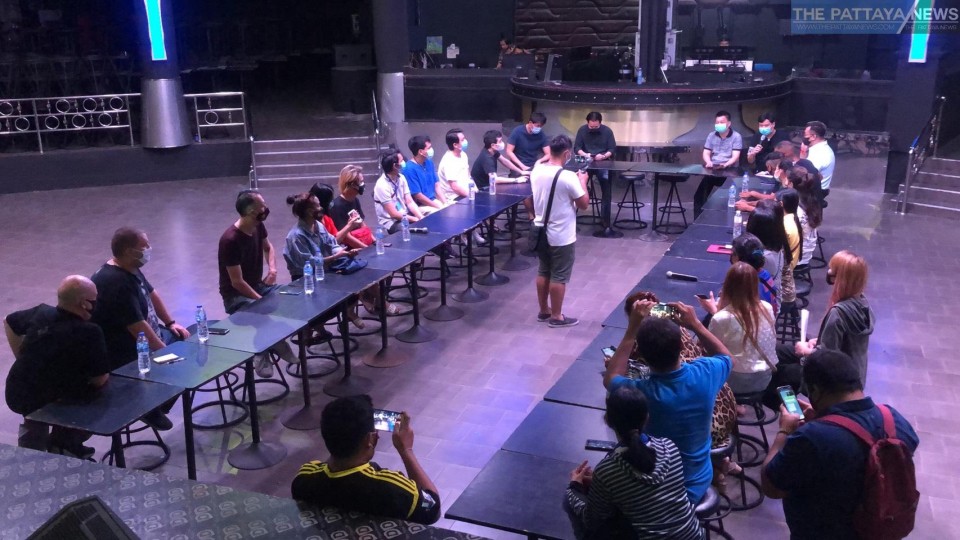 Some of the ideas mentioned are mandatory mask wearing in all entertainment venues, limiting numbers of patrons, spacing out tables in nightclubs to allow more space, temperature checks at every venue, sanitizer at every table, bar staff wearing gloves and face shields who handle money and drinks, limiting parties and promotions or special events for the initial opening, creating health checkpoints for major entertainment areas like walking street, requiring IDs and passports of all guests and keeping a log for potential contact tracing if a case of Covid-19 is found and other various suggestions.
It is important to note at this point none of these suggestions are official and will require further meetings and discussion. Additionally, no entertainment venues of any size can open until the CCSA approves, which is not expected to be for several more weeks.