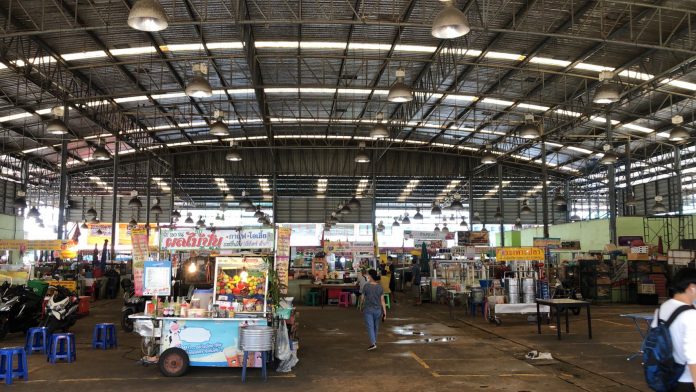 Chonburi-
The Chonburi Communicable Disease Relation Committee released an order this morning, No. 21/2063, which lists the current businesses that are ordered to remain closed until at least May 31, 2020 or if the Committee releases a new order. All of this information is correct and current as of press time, however, please keep in mind as things change very quickly in this post Covid-19 environment is subject to change.
The current list of businesses stated as closed are as follows:
– Movie theaters, Cinemas of any kind, Shows and tourist style show attractions like transgender shows
– Pub, bar, Karaoke, nightclubs, live music venues, gogos, gentlemen clubs, entertainment places primarily used for drinking and socializing (Additionally, although alcohol sales are allowed from approved shops, bars cannot open to sell take-away alcohol or cocktails, including cocktail carts)
– Water parks, amusement parks, theme parks such as Cartoon Network or Ripley's Believe it or not.
– Children's playground, Children's play equipment in floating markets and flea markets, playgrounds in parks, etc. Play areas like Harbor Land in Harbor Shopping Mall are also closed.
– Zoos, animal related attractions
– Roller skating venues, Ice Skating Rinks (Such as at Harbor Mall)
– Snooker tables, billiard halls, darts, etc. Restaurants that are legally allowed to open must ensure these areas are removed or closed.
– Bowling alleys
– Gaming cafes, arcades, Internet cafes
– Public swimming pools (For condos, speak to your condo management. Some condo's consider their pools public, some consider them private. This differs based on individual condominium management)
– Chicken fighting stadiums
– Fitness Centers, Gyms, Gym equipment and fitness equipment in public areas
– Convention center, Exhibition center, MICE centers, meeting rooms in hotels, etc.
– Museums
– Libraries
– Nurseries
– Boxing fields, Gyms, training places, etc.
– Martial art schools
– Tattoo or body piercing places
– Dance Institute, Dance class, Aerobics classes, etc
– Racetracks, Go-kart tracks, Horse racing tracks, etc.
– Steam bath, herbal steam bath, massage parlors, spas, etc.
– Buddha amulet centers, Beauty clinics, weight loss clinics, etc.
– Spa for health massage, Thai massage, any type of massage or similar activity
– Competition grounds for competitive sports (Areas may be opened for individual, physically distanced, no team games or contact)
Here is the list of what is permitted, at this time, but must follow proper government hygiene and guidelines. For more information for English speakers on what must be done for your specific business or shop please call 1337, the Pattaya City Call Center, which is 24 hours a day and has English speakers. They can clarify if your business is legally able to open and what must be done:
– Convenience stores, Restaurants, Supermarkets (Alcohol can be sold in permitted hours from beverage stores like 7-11, but cannot be sold at restaurants for dine in). Size limits and multiple hygiene requirements are in place for restaurants, a venue must meet these, call the city contact center for specific information for your business. A restaurant cannot have entertainment, such as shows, live music, etc.
– Food carts, Street Vendors, Street hawkers
– Department stores open but only supermarket zones, pharmacies, essential goods for living
– Electronic and telecommunications retailers
– Mobile service centers
– Security businesses
– Banking and financial transactions
– Construction material stores, Electrical appliances, computer stores. If they have food stores in these places they can be take away only
– Markets, dry, wet, food, etc. can be opened but must have strict disease control measures
– Salons for hair cuts are open, but people cannot sit and wait in the shop, must wait outside or set an appointment. Only haircuts, washing and drying allowed, no other services.
– Golf Courses are open, but no large group play, tournament play, clubhouses, etc. Caddies must keep physical distance from players.
– Outdoor sports stadiums open but no rallies, events, mass gatherings, team sports, public contact sports, group sports-only for individual exercise. No sitting or socializing, just for exercise.
– Public parks, fitness parks-for exercise only, not for gathering or socializing, no alcohol allowed, fitness equipment and playgrounds closed.
If you do not see your customer facing business listed here, owners are encouraged to call the City Call Center at 1337 and clarify if it is able to open for customers. Beaches were not mentioned officially in the order, however, remain legally closed from a separate, previous order from the Governor. Large shopping Malls also remain closed for the entire venue as a whole, although certain portions may be open, such as the lower floor of Central Festival for the food market or portions of Tukcom. Areas for gathering, sitting, relaxing, etc. should not be used.