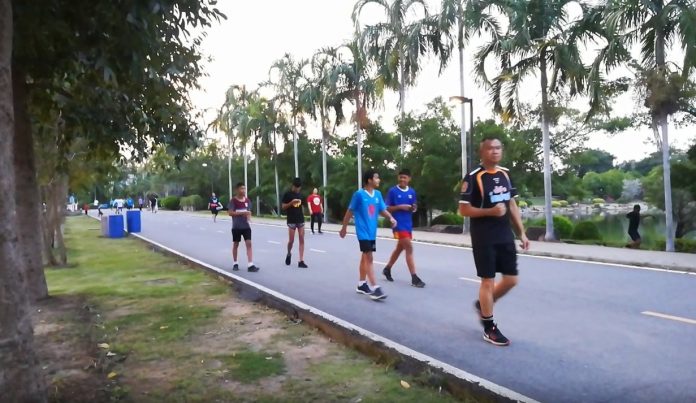 Chonburi-
Starting today, May 3, 2020 the Thai Government has begun a phased process to cautiously ease restrictions set due to the threat of Covid-19 on some businesses and places across the country in a bid to start to get the economy moving once more and return millions of unemployed to work in Thailand.
The restrictions being eased include dine in at small restaurants, local parks being opened, small shops and non essential areas in department stores (but not malls) being opened among other various items.
Nationally, barber shops and salons will reopen but were only closed for a short period of time in Chonburi by the Governor's order and have been open for several weeks, similar to mobile phone and electronic shops.
Businesses reopening will require strict guidelines to be followed around hygiene and physical distancing. Each category of venue has slightly different rules and restrictions based on the type of business.
Some general rules include space between customers, mask wearing, temperature checks, sanitizer available, all surfaces and areas constantly sanitized and other similar measures to help prevent the potential spread of Covid-19.
As for local parks, they are to be used for general exercise only and not socializing, picnics or gathering. Fitness equipment is not to be used and should be roped off. Sports are ok but cannot be contact based team sports or competitive. National Parks remain closed, a brief statement was issued that this is due to concern of people traveling cross province to visit them.
Pools and Beaches will remain closed at this time, as will fitness centers and gyms.
As for alcohol sales, which has been a particularly vehement issue for many over the past week with the government reversing their stance on banning sales, the ultimate decision is up to the province. As of press time, Chonburi Public Relations would not confirm or deny that alcohol sales would be allowed at stores and said to wait for further orders. Sales have been banned for several weeks.
Regardless of allowing sales or not, they will be for take away only and cannot be purchased in restaurants with a meal or to drink alone or in groups. Public drinking or drinking in groups in public areas, like a park, is against the law.
Despite the strict rules, with only six cases of Covid-19 recorded nationwide yesterday, in which two were imported from overseas, and less than 200 people remaining in treatment nationwide many people are happy to at least see a path start to form to getting the country back to work.