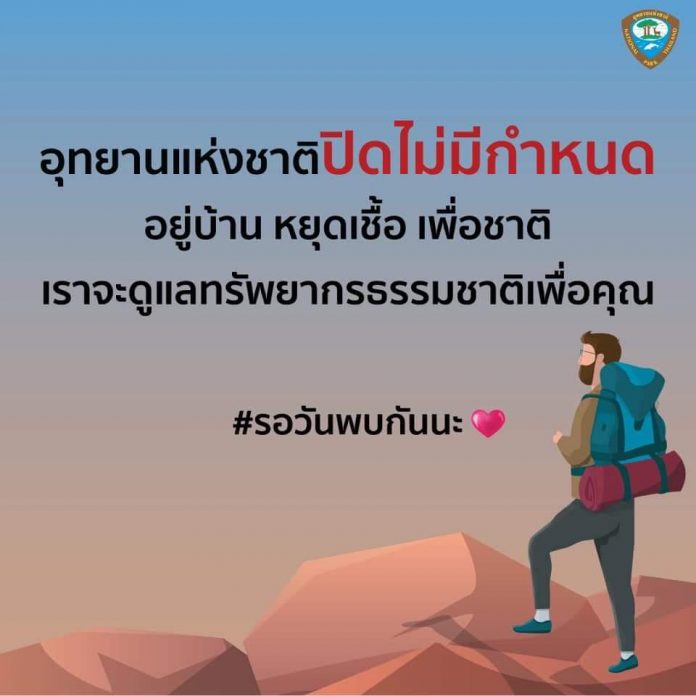 Thailand-
The National Parks of Thailand released a statement on their social media accounts this afternoon to state that all national parks will remain closed to the public until further notice due to the current situation with Covid-19.
The Covid-19 Center for Situation Administration stated that parks would be allowed to re-open for exercise which caused many individuals to ask if this also meant national parks or only city/provincial parks.
That question is now answered as National parks have given their answer, with no estimated date of re-opening.
Although not mentioned in their statement, concerns have risen in the past few days by multiple Government officials that opening National Parks could potentially encourage people to leave their province and travel to the parks versus stay in their own province, thus the announcement of closure.
There has been no "official" announcement on beaches, including the beaches in Chonburi, however they remain closed for the time being. Several Government officials have stated that the beaches are also likely to stay closed until further notice for fear of people gathering or people leaving one province to travel to another for an open beach.
Thailand had a total of six cases of Covid-19 nationwide yesterday with only four locally spread cases in the entire country. Despite these low numbers, concerns continue about possible asymptomatic carriers traveling and having the disease and Government officials have stressed patience in the re-opening process, wanting to avoid a second wave.