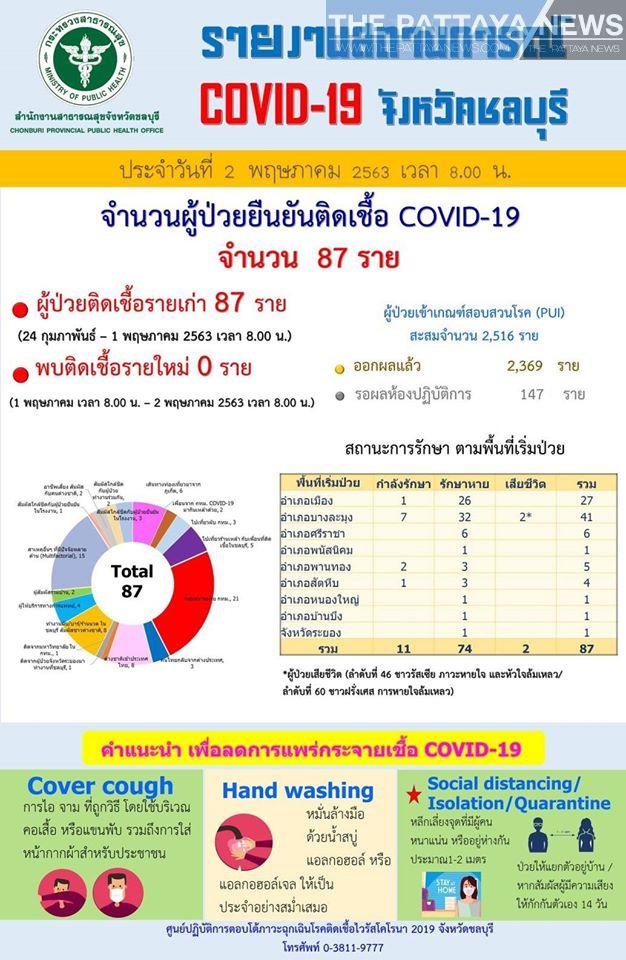 Chonburi-
The province of Chonburi released via its social media channels this morning information showing that for the eighth day in a row the province of Chonburi has had zero new cases of the Covid-19 Coronavirus.
Banglamung, the district* where Pattaya is located, has had no cases since April 19th and is entering the important two week window with no cases. Pattaya City proper will reach three weeks with not a single new case, despite regular proactive testing (with 147 patients under investigation today alone) on May 5th. Pattaya City also plans to end the restrictions around roadblock and checkpoint closures blocking access to the city to non residents effective as of May 5, with the last day of checkpoints scheduled to be May 4. This plan is contingent on no new cases of Covid19 before May 5.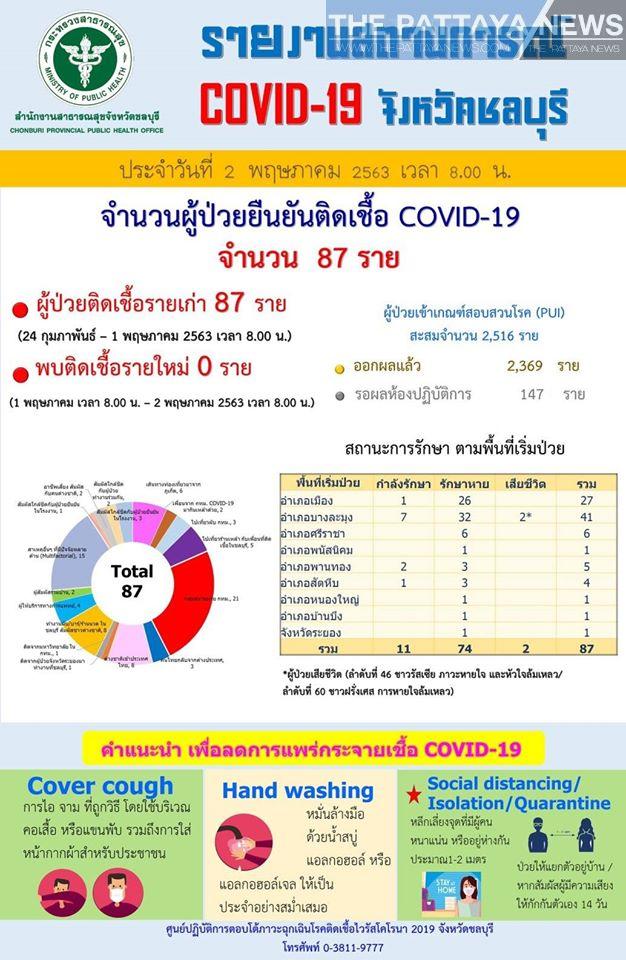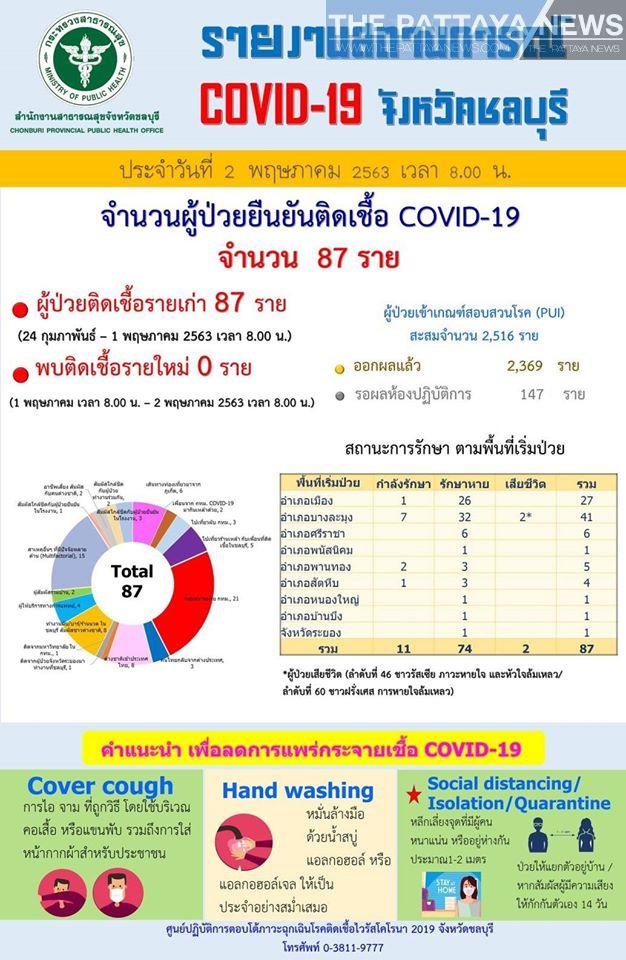 The province of Chonburi has had 87 cases in total of the Covid-19 Coronavirus since the start of the outbreak earlier this year.
74 patients have recovered and 2, both imported cases, have died. Only eleven patients remain under treatment in local hospitals in Chonburi for the disease as of this morning.
*1. A previous version of this article incorrectly stated that Banglamung was a province. Banglamung is a district.