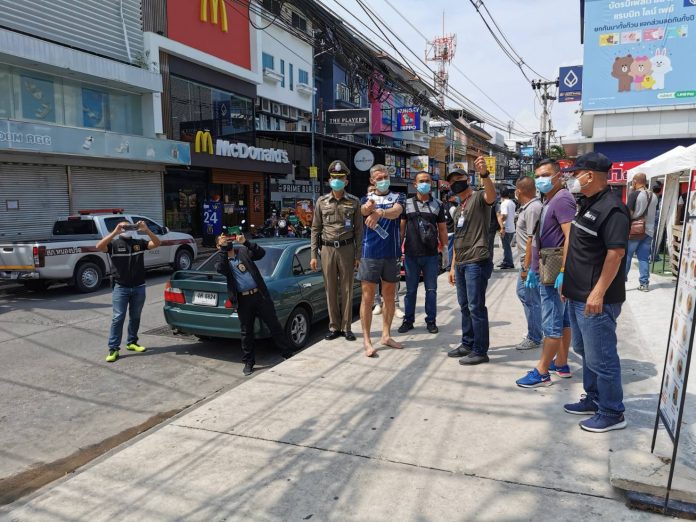 Banglamung –

A Foreign man has officially been charged with the murder of a still unidentified Thai woman believed to be in her late thirties in Pattaya.
The 48 year old man, named as Mr. Neil Henry Elliott, who is reportedly from Northern Ireland although some Thai media have named him from other countries, was arrested in the Eak Mongkol housing estate in Banglamung at 1:00 PM yesterday.
Read more about the previous story HERE.

https://thepattayanews.com/2020/04/30/foreign-man-accused-of-murdering-thai-woman-with-machete-under-the-influence-of-drugs-and-alcohol-in-pattaya/?fbclid=IwAR3d_RdEbmNfcasQXE41_4iMl2O9UHw5_3Y1iJ-XznDczzmVlaX0d_6txns
Friends of Elliott allegedly told police that Elliott is quite wealthy and had lived in Pattaya for some time.
The Nongprue Police Chief Colonel Chitdaecha Songhong told The Pattaya News that they are working on identifying the woman, who was allegedly killed with a machete in a villa occupied by Mr. Elliott.
CCTV footage in Soi Buakhao show that on April 29 at 9:13PM, Elliott met the woman on the street and invited her to come with him before they went to his house on his motorbike.
The video of the incident can be seen below, the moment where Mr. Elliott takes the woman home is around 1:30.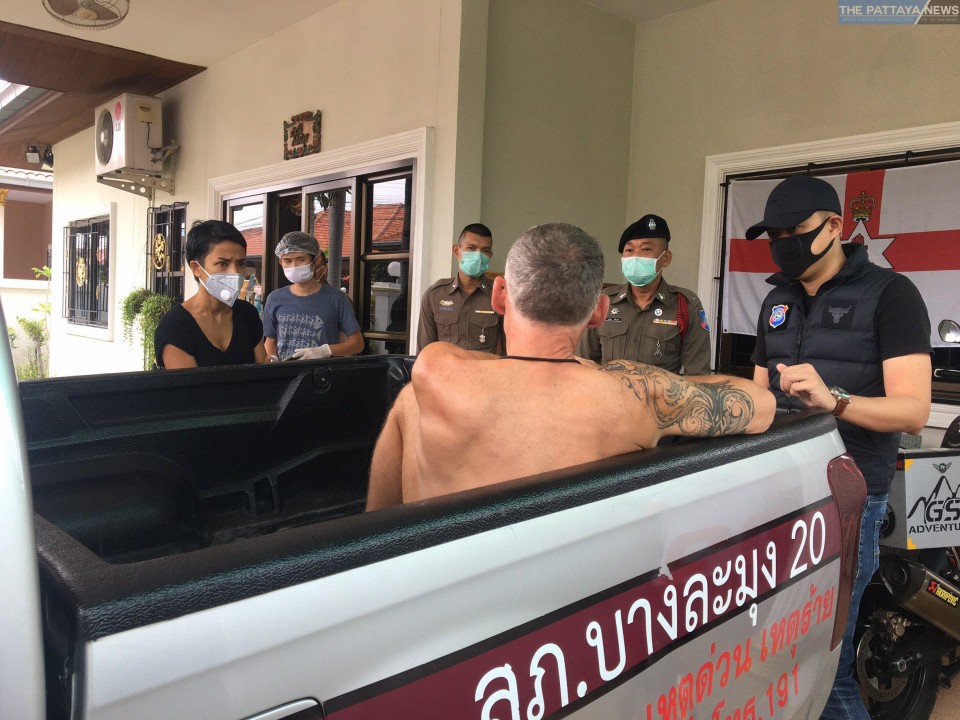 Elliot has allegedly admitted to the crime, but claimed he was acting in self defense after the woman attacked him with a stick in his villa after a verbal dispute. He also allegedly admitted to being under the influence of drugs and alcohol during the incident, according to Colonel Songhong.
He performed a re-enactment this afternoon with local Pattaya police on soi Buakhao as seen in the photo above.
Police continue to investigate the incident while Mr. Elliott remains in police custody.