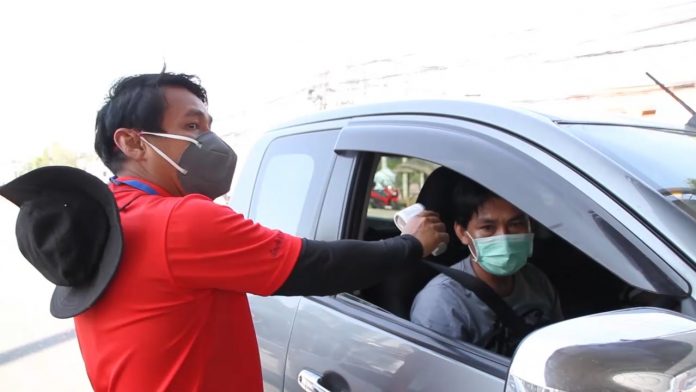 Chonburi-
The Chonburi Public Relations department released its daily update on the Covid19 Coronavirus and revealed that it has now hit one week without a single new case for the entire province as of today.
Pattaya City has had no cases in over two weeks and Banglamung, the region containing Pattaya, has had no cases since April 19 which were close contacts of an imported case who had been traveling in another province. Banglamung, if it has no new cases, will reach two weeks without a case tomorrow.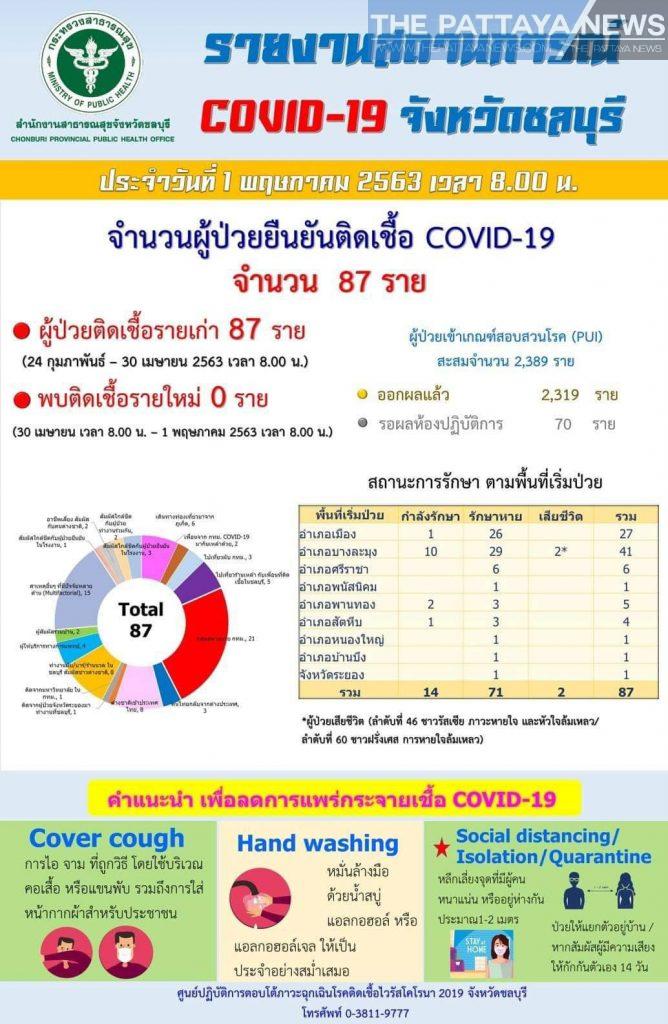 Chonburi has had a total of 87 cases since the start of the Covid-19 Coronavirus crisis. 71 of those cases have been recovered, there have been two deaths and fourteen patients remain under treatment for the disease in the province.
Seventy people are currently considered people under investigation which means either being tested for the disease or are in a high risk group such as living or working in places with previous confirmed cases.
In other news, the checkpoints in Chonburi are scheduled to finish as of May 5, with the last full day May 4, if there are no further cases of Covid-19.