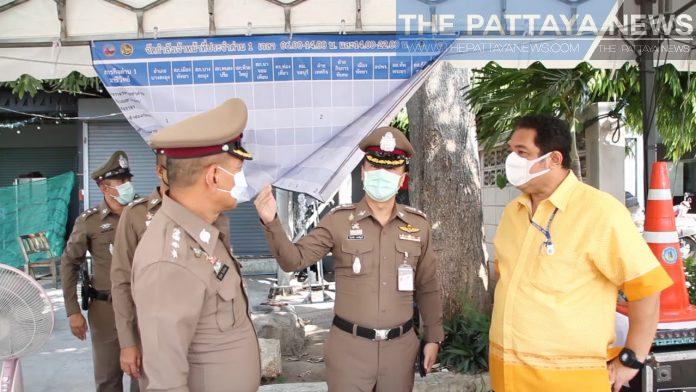 Pattaya-
The Pattaya City Mayor, Mr. Sonthaya Khunpluem, spoke with local news media in Pattaya today and stated that the checkpoints which close Pattaya City to the general public will run through May 4. The city is planned to be returned to normal access on May 5.
The Mayor told the press that the results of the checkpoints and proactive tests for the Covid19 Coronavirus have exceeded expectations but they wanted to keep the checkpoints through May 4, which would be roughly a full three weeks as originally planned.
Additionally, if no new cases of Covid-19 emerge before May 5 in Pattaya it will also be close to three weeks without a single new case in Pattaya City proper.
The Mayor also mentioned that Pattaya City was no longer considered a red, or high risk area and would be considered low risk, or white, when the checkpoints are scheduled to be lifted on May 5.