Pattaya-
The following is a statement/release from the Outlaws Motorcycle Club in Pattaya who recently came together to assist the local community who are at need and unemployed during the Covid-19 Coronavirus Crisis. The words within are their own:
A few of us club members got together and decided to help out the local Pattaya community.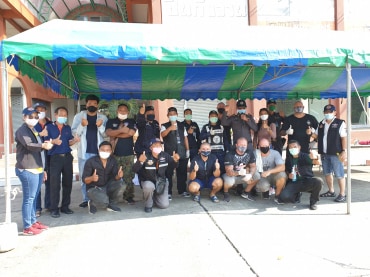 With some help from our ladies the first day we had made 200 boxes of Pad Krapow. That and a bottle of water was give to the needy.
Then we decided to go even bigger. We made a few Facebook posts and made a few phone calls. Within 3 days we managed to raise enough money to purchase enough food to fill 1,000 bags.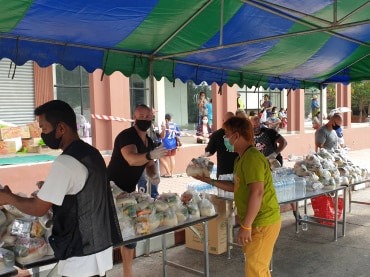 Every bag contained enough food for a proper meal. Each bag held Rice, Canned Sardines, Packs of Mama Noodles and also included was a bottle of water.
The locals in Pattaya were more than happy and very thankful for what they were given.
A big thanks to all our friends and supporters here and all around the world who really stepped up quick to help us out with anything we needed.
A few local businesses such as Baku bar soi 6, Ruby club soi 6 and Wicked bar soi 6 were happy to dedicate their time and resources for this charity event.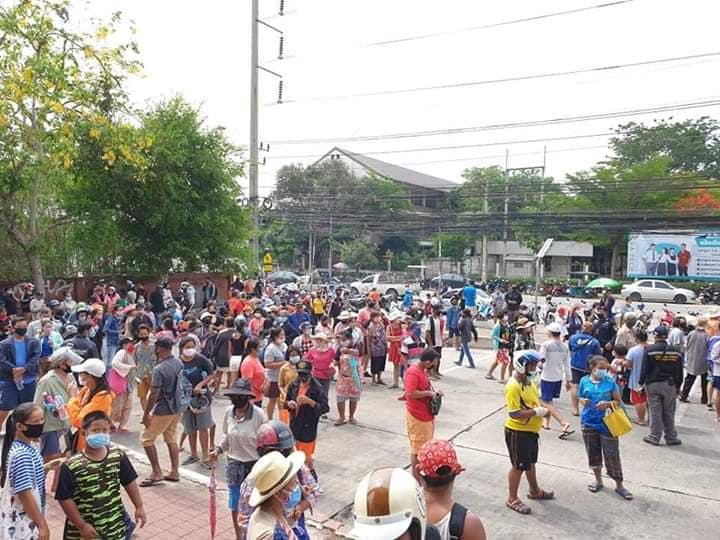 Everyone needs a little help sometimes. It always feels good to lend a helping hand.
We had a very successful charity event. Everything went smoothly. All the social distance requirements were enforced by our security and local police. Hand sanitizers and spray were also on sight. 1,000 bags were given yesterday April 27th at Theppasit market.
Thanks to everyone that participated we were able to help our Pattaya neighbors.
Although many made this possible, we have not named everyone for their privacy but a special shout out to Thomas Gin, Dan Thomas, and John Ole Müller for making this possible, along with many others.
For more Outlaws Mc. Pattaya events and activities go on Facebook to… Crossed Pistons Saloon Pattaya
Stay Safe Everyone!
SYLO