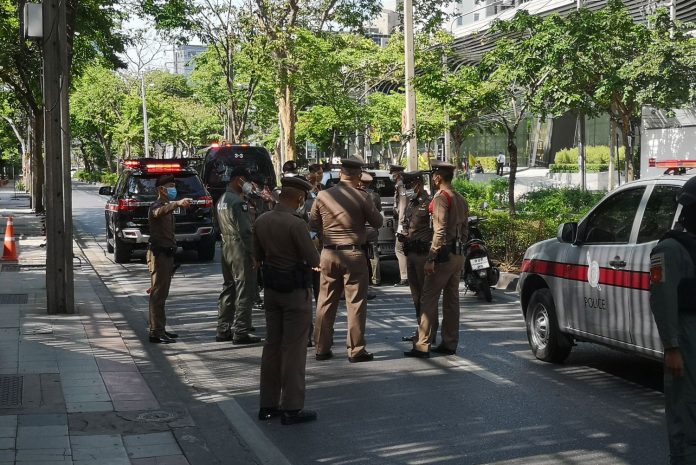 Bangkok-
The Coronary Center for Epidemic Disease Administration 2019 (Covid-19) or EPC, has scheduled a meeting in Bangkok tomorrow morning at 11:30 AM, immediately following the daily press briefing from the Covid-19 Center for Situational Administration (CCSA), to officially discuss and clarify multiple policy decisions, including an official recommendation to all Governor's on the current Alcohol sales ban.
The meeting is expected to have several prominent decision makers present such as Dr. Piya Sakon Sakolsatayathorn, President of Mahidol University And former Minister of Public Health.
The meeting is expected to clarify and provide official policy guidelines to the Ministry of the Interior to deliver to the Provincial Governor's around multiple items with one of the most prominent being a potential continued alcohol sales ban. It is noted that the meeting will result in "recommendations" and the individual Provincial Governor's have the final say, but is highly likely they will follow any suggested guidelines to be consistent and avoid citizens possibly being encouraged to cross into other provinces to purchase alcohol which may potentially spread the Covid-19 Coronavirus.
It is highly likely, despite rumors to the contrary, any decisions made will be effective immediately and not cause a gap in the enforcement or allowances of any measures as some media has speculated.
Current measures designed to help stop the potential spread of the Covid-19 Coronavirus in most provinces expire at Midnight tomorrow, April 30. The Alcohol sales ban has been a particularly volatile discussion point, with the majority of the public asking for a lift on the prohibition of alcohol sales online and on social media, but Government and health officials saying they are concerned that lifting the prohibition will encourage gatherings and socializing which could potentially spread the virus.
We will provide updates here at The Pattaya News tomorrow morning.