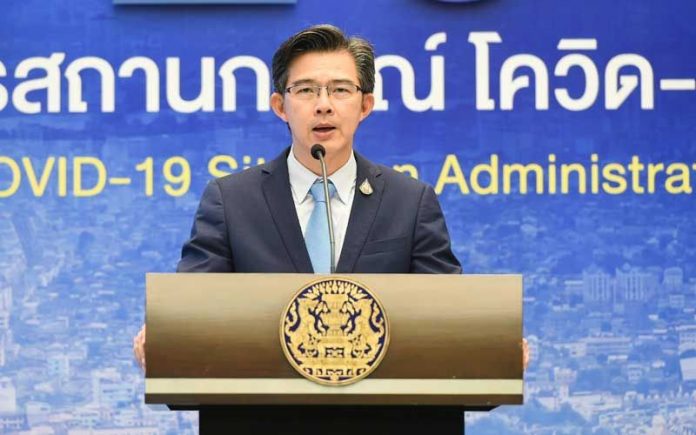 BANGKOK – The Center for COVID-19 Situation Administration or CCSA hasn't agreed to postpone holidays or reopen businesses in May as of yet and will be addressing those issues at a meeting later today, Tuesday, with the Thai Cabinet. However, it is another issue…the controversial alcohol sales ban in effect since Songkran in every province country wide…that is drawing the most attention.
Multiple alcohol beverage organizations and manufacturers have also asked the government to either lift the current alcohol sales ban or at the very least allow limited purchase times and delivery in effect in every province in Thailand.
The CCSA noted that the ban is Provincial and instituted by the Governor's, however came at the strong reccomendations of the Ministry of the Interior and the CCSA over the Songkran period.
The CCSA along with several Governor's have stated that they believe the ban on sales of alcohol has significantly helped reduce gatherings, crime and accidents during this period. The purpose of the ban is to discourage social gatherings and private parties which are often centered around alcohol, according to the CCSA.
The CCSA has not officially considered a proposal from liquor manufacturers and sellers to relax the present liquor ban. The proposal asks for the introduction of sales via delivery only between 2 p.m. and 5 p.m., or take away purchases only. It is unclear if they will do so at the Cabinet Meeting.
The Public Health Ministry, led by Health Minister Anutin Charnvirakul, meanwhile, made comments yesterday afternoon following the requests from the alcohol industry to lift the ban that it was "unlikely" to be lifted as it the effects on stopping parties and gatherings were in alignment with reducing the spread of Covid-19.
Further decisions on any potential lifting of the alcohol sales ban will likely come further in the week after any official reccomendations from the CCSA to Provincial Governor's.