Pattaya-
Several major construction projects have been resumed and teams returned to work in the Pattaya area as the Covid19 Coronavirus crisis appears to be improving.

Underground cable construction projects at Pattaya Walking Street is expected to start in June, officials told The Pattaya News today.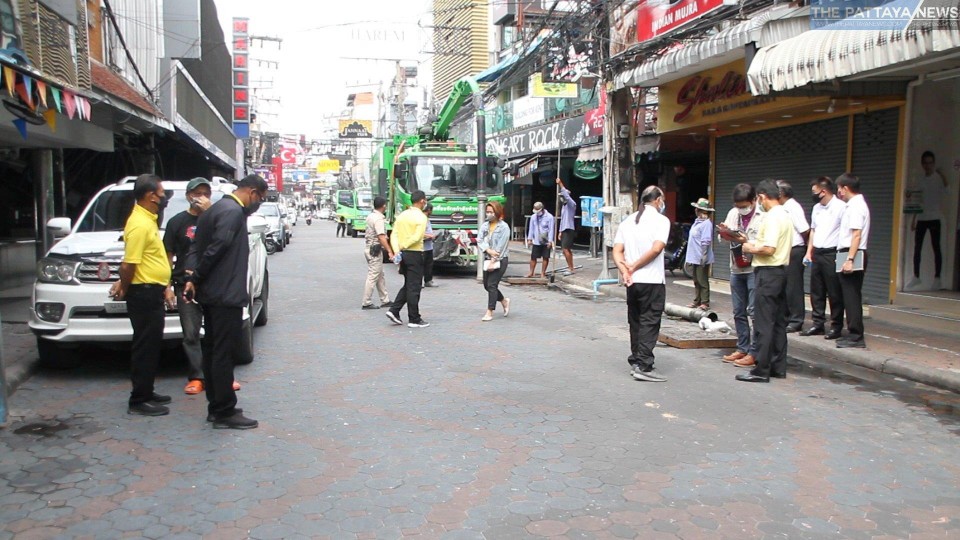 Additionally, the current beach road drainage construction period is extended for one more month. Finally, Pattaya Beach is being fixed and repaired after several weekend storms caused sporadic flooding.
Staffers at Pattaya City have surveyed the underground cable construction project at Pattaya Walking Street after several 1.60 meters water drains were found to be blocking the construction. The new construction plan as a result is adapting. The total survey will take several weeks and construction is expected to start in June.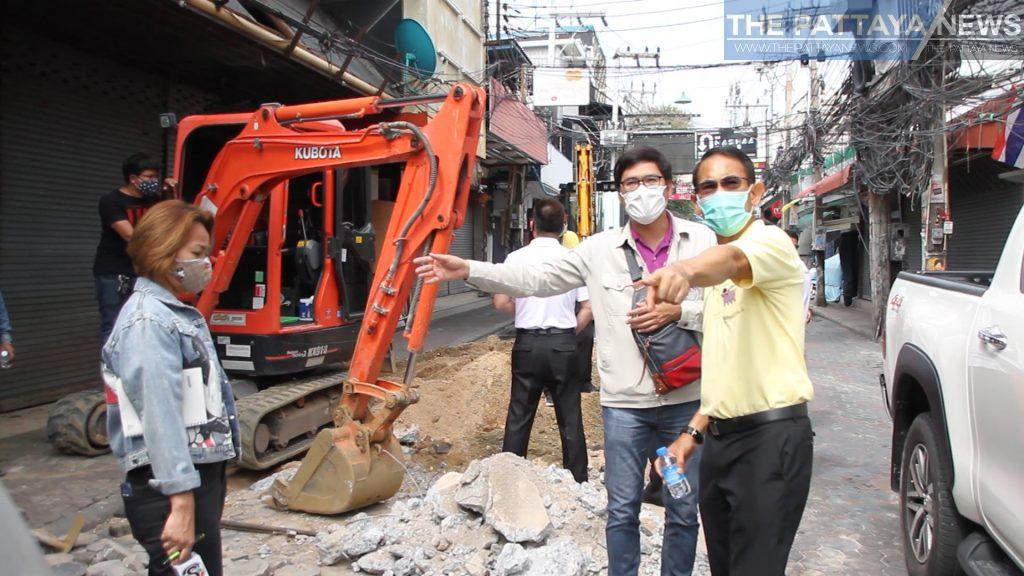 The Pattaya Beach Road drainage construction period is being extended for one more month after high voltage wires underground were found blocking water drainage lines. The construction contract is currently scheduled to end in July. The project was also put on hiatus for a short period after closures related to the Covid19 Coronavirus.
Finally, after heavy rain this week, Pattaya Beach was damaged from erosion at five main points from an intersection in Central Pattaya to an area in front of Central Festival Pattaya Beach. As the beach road drainage project still has significant work to be completed before the drains are working properly, the repair of the beach was necessary.