Banglamung-

One person has died while seven people have sustained injuries after two pickup trucks collided in Nongprue just before curfew last night.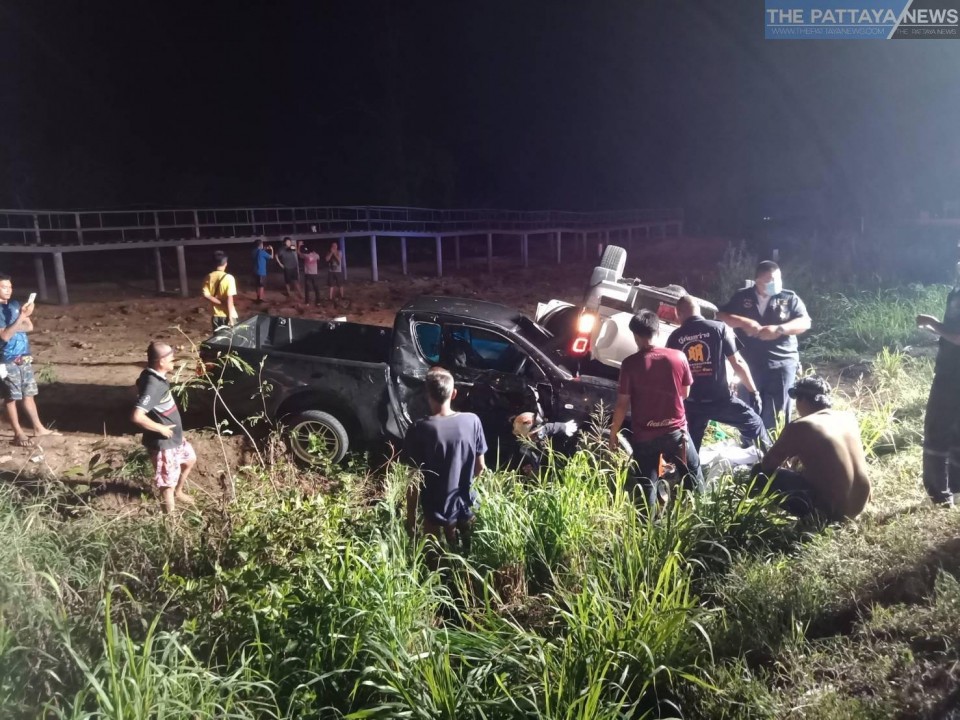 The Nongprue Police were notified of the accident at 900PM last night on Road No 3240 in Pong, Khao Maikaew.
Police, emergency responders and The Pattaya News arrived at the scene to find two heavily damaged pickup trucks off the road.
Seven injured people were found scattered on the ground nearby. Mr Toomtam Boonkaew, 23, was found dead at the scene under the black pickup truck after being thrown from the back of the other vehicle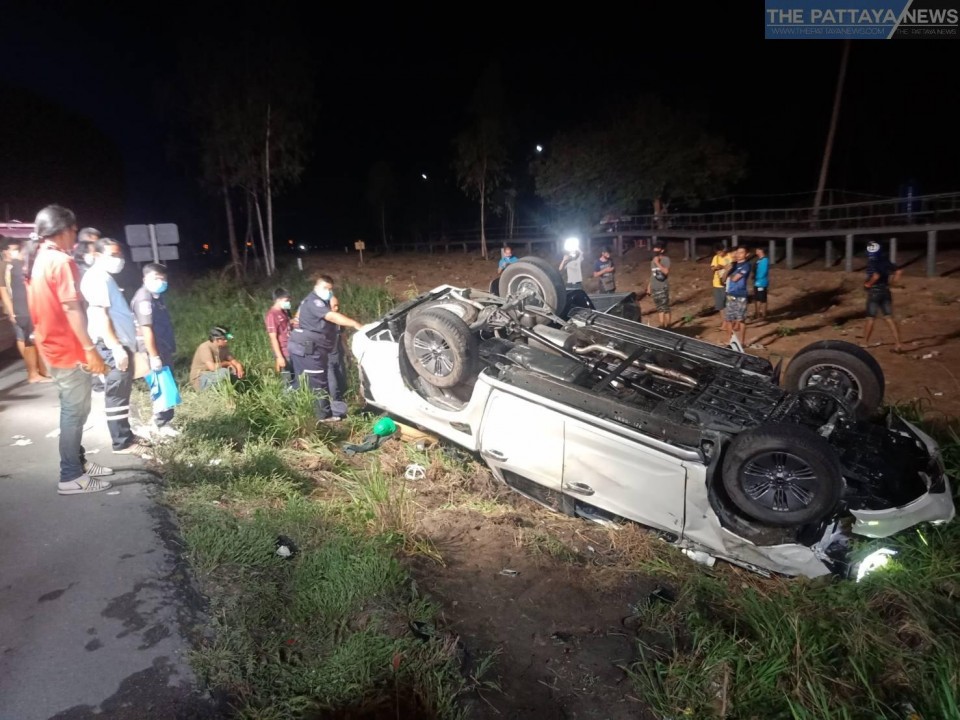 Witnesses told The Pattaya News that the black pickup truck crashed into the white pickup truck which was carrying passengers in the rear. When they collided the people in the bed of the truck were thrown into various directions.
The driver of the black pickup truck, who was not named to the press by Banglamung police, tested positive for alcohol. He was arrested at the scene of the accident and a further investigation will take place.