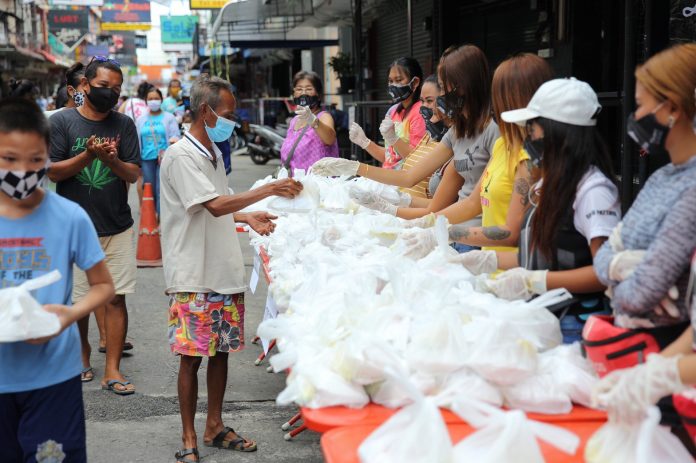 Pattaya-
The Night Wish Group has extended giving daily food to the needy in Pattaya through May 3rd, 1,000 meals per day as the Covid-19 Coronavirus crisis continues
The Night Wish Group, the largest group of bars in the Pattaya area, has expanded a plan to give 1,000 meals a day to the needy and unemployed in the city affected by the current Covid-19 Coronavirus crisis multiple additional days, currently until May 3rd (16 days in total), 2020.
Due to generous donations from the community and overwhelming demand the Night Wish Group has at this time decided to continue feeding those in need in Pattaya.
The company also extended from five hundred meals a day to one thousand in the past week.
Although many hungry people have shown up for the charity event, the group is ensuring proper social distancing, hygiene and temperature checks take place.
All the food, which is made every morning fresh, is done with high hygiene standards and all staff participating wear masks and gloves during the event.
The location of the donation is Nature Bar, located in the middle of Soi 6 at 1:00 PM daily.
The Night Wish Group also thanks the numerous generous donations from the community that have helped expand and extend feeding the hungry in Pattaya. If you are interested in donating, please send a private message to the Night Wish Facebook page located below:

https://web.facebook.com/Soi6bargroup/