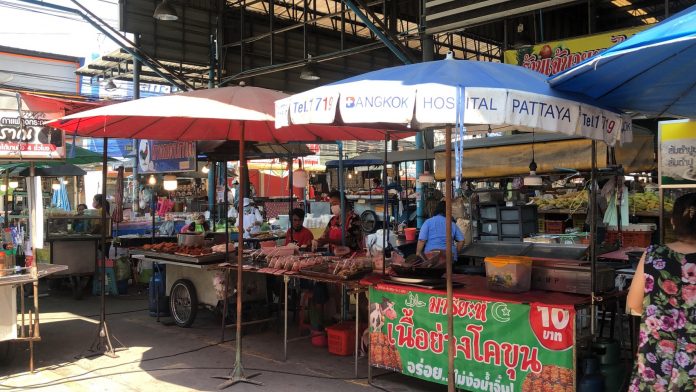 Pattaya-

The Pattaya City Government has announced they are going to provide rental fee exemptions for Pattaya owned properties such as many popular local food and clothing markets.
The Pattaya City Mayor Sonthaya Khunpluem told The Pattaya News "The City Hall committee has approved to exempt rental fees for vendors at Pattaya owned spaces, such as many local markets, in the Pattaya area."
"Sellers or anyone who rent the Pattaya City owned market properties for businesses have been affected from the Covid19 CoronaVirus crisis since January with reduced customers and business, despite being legally allowed to open with improved hygiene conditions." The Mayor added.
"As a result, Pattaya City is not going to take rental fees from them from April 24th until the 30th of September." The Mayor concluded.
Many, but not all, of the large local markets are owned and operated by Pattaya City. During these difficult times this will make life much easier for vendors as they will not have to pay rent for their booths during this period.