Chonburi
The province of Chonburi, where Pattaya is located, announced zero new cases of the Covid-19 Coronavirus this morning in their daily report on their social media channels.
There have been a total of 86 cases in Chonburi since the start of the outbreak.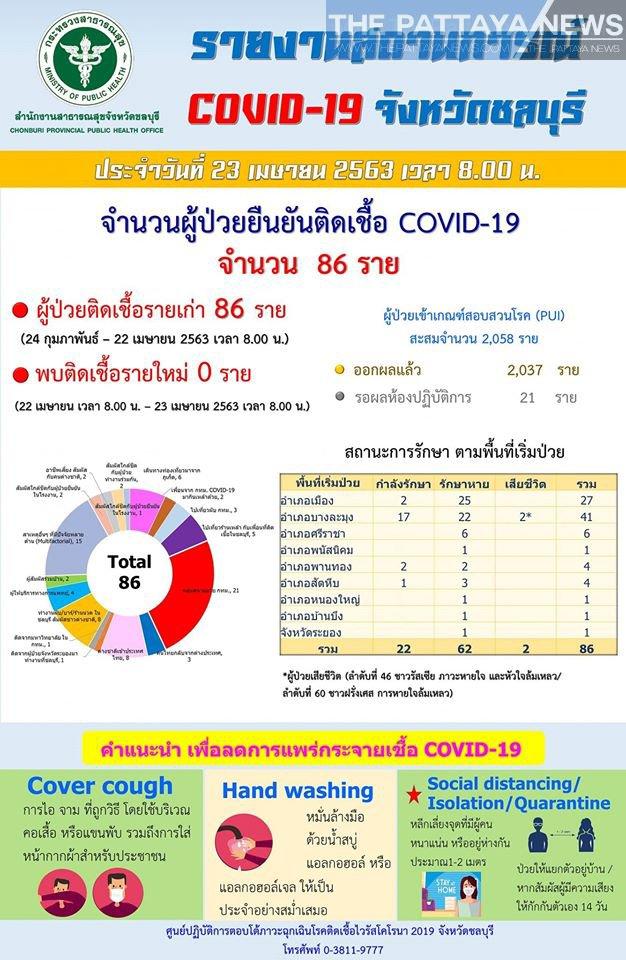 Of those 62 cases have fully recovered , there were 2 prior deaths and 22 people remain in the hospital under treatment for the disease.
Chonburi tested a total of 2,026 people in the past several weeks who were asymptomatic while conducting proactive Covid-19 Coronavirus testing. Four cases were positive in total, all four were close previous contacts of prior cases. Proactive testing will continue, although current evidence points to no wide spread infection in the Chonburi area.
Pattaya City remains under restricted access for the time being with only local residents allowed into the area and those who work in Pattaya.