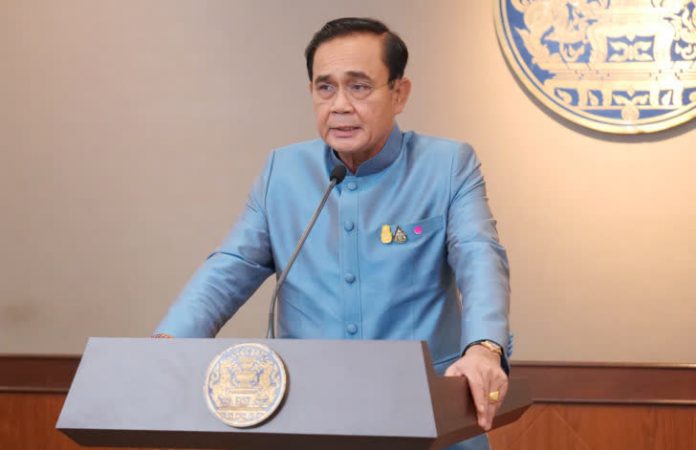 Bangkok-
BANGKOK(NNT) – Prime Minister and Defense Minister, Gen. Prayut Chan-o-cha, says a meeting of cabinet ministers on Tuesday of this week did not discuss an extension of the current emergency decree meant to control the possible spread of the Covid-19 Coronavirus in Thailand.
The Prime Minister said that the cabinet meeting did not consider extending the emergency decree, which is being enforced nationwide until April 30 of this year. The government is collecting related information, and it will be presented to the cabinet meeting next week. The situation depends on public cooperation and compliance with precautionary measures.
Gen. Prayut said the government will have to be cautious when considering which measures, such as curfews and business closures, can be eased. Although significantly fewer infections are now being reported, the government cannot simply relax the measures as it could possibly lead to an increase in COVID-19 cases, and all the effort to date would go to waste.
He urged the public not to pressure the government about loosening restrictions and cause others to be misinformed about the government's work. He insisted that his administration will continue to handle all issues as carefully as possible.
It is expected that the scheduled Cabinet Meeting for next Tuesday will address the possibility of extending the Emergency Decree. The Pattaya News Notes that the National Security Council will also need to approve any such extension of the decree, which gives the government wide ranging powers to control the spread of the Covid-19 Coronavirus, such as curfews, business closures, travel restrictions and other measures.
Source: NNT press release, with additional material by The Pattaya News. Photo, NNT.
http://thainews.prd.go.th/en/news/detail/TCATG200422102700469