The following is a submission/opinion from a local business owner, told in a story format, of their current experience attempting to run a restaurant with take out only during the Covid-19 Coronavirus crisis. The material within is written by them.
And in the Darkness
Wanna Plangklang 
Small businesses in Pattaya attempt to stay afloat amidst restrictions and mandated lockdowns with fresh ways to serve customers new and old.
It is eerily dark. Looking up and down Soi 13/1 Wanna Break café and B&B owner Wanna Plangklang is surveying this unprecedented scene. Where ordinarily among the bustle of bodies strolling, gawking, hurrying, or loitering around food carts now there is nothing. No neon signage lighting the street, no people, no nothing.
Nobody has experienced anything like these unprecedented measures and the scenes around the world that they have conjured. Lockdowns are in place to protect people and to ensure a flattened curve of infections and the tragic deaths that have followed in so many other countries. Yet rents are due from employees now unable to work and businesses unable to serve customers. The pressure and strain is visible on every face seen…at a responsible distance.
Around the world, outdoor movement has been allowed for reasons deemed essential, such as buying and collecting groceries. An offshoot result is that takeout meals and food delivery services have flourished. But it's not always quite so simple as Wanna has discovered as she attempts to keep her business in some semblance of order.
Where organizations such as Differ Night Pub have garnered attention for the owners' philanthropic gesture to turn it into a food kitchen for Pattaya's struggling community, others like Wanna Break have to carve their own space in a bid to stay in business.
"I am making pies and making meals for takeout, but also doing delivery if possible," says Wanna. With tourism numbers dropping 90% and with no global movement on the horizon, the visibility of any improvement is clouded at best.
Wanna's efforts are hamstrung by the lack of the expected tourist influx and the reluctance of the regular ex-pat demographic to break stay-at-home orders. However, remaining open through the crisis not only serves to provide for the previous clientele, it also reflects an option for the challenged Thai customers who are similarly struggling in the face of a near total customer loss.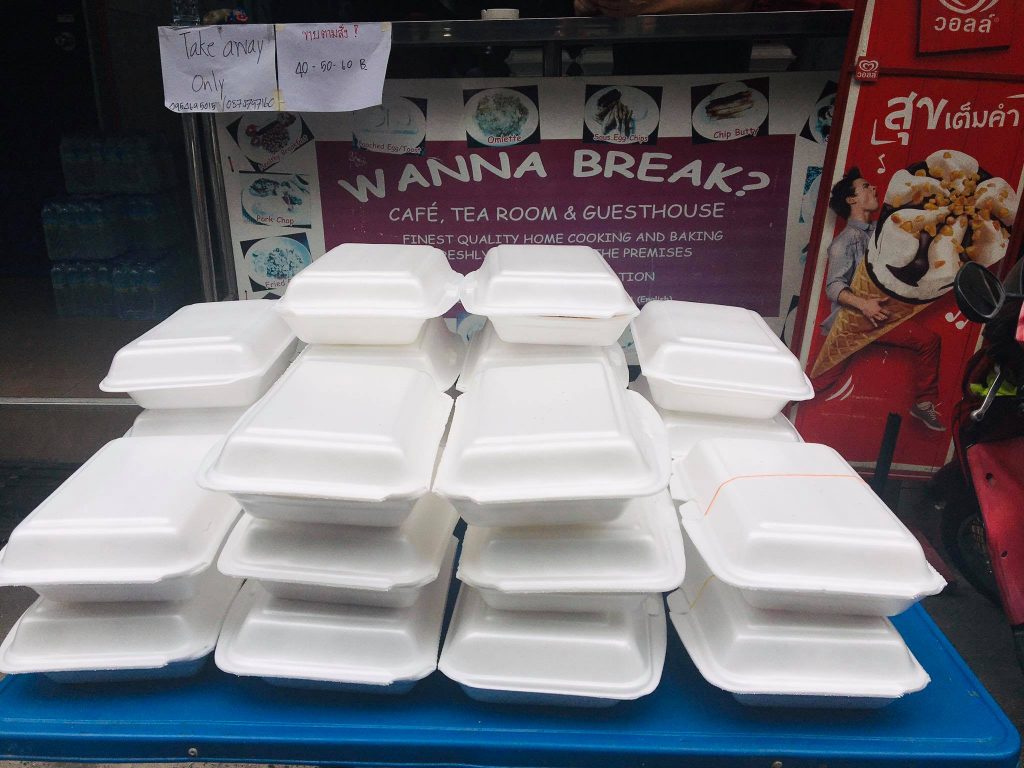 Amending the menu to Thai tastes is one way Wanna Break is addressing the shortfall in tourist business. "From breakfast for western customers we also try traditional Thai food," she says as she mixes up the menu to represent this new normal.
The governor of Chon Buri is now enforcing measures to ensure citizens stay home and while a sensible precaution people in these areas need to eat. That is where outlets such Wanna Break can provide a service if they are allowed. But it isn't clear for many patrons how they can adapt their regular process to these new requirements.
With a total lockdown of all businesses the food needs of the many are being served by the strength of the few business owners attempting to stay viable. "I try to stay open for people. Cooking is what I do, so I try to make this okay for the people that struggle," she says.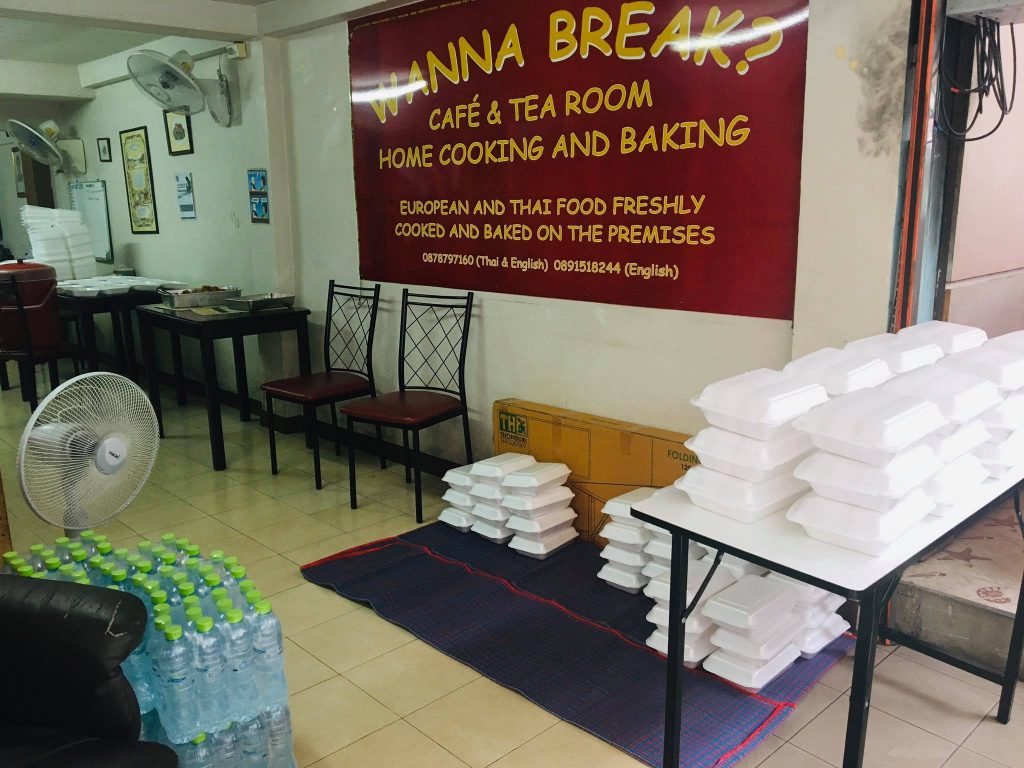 Now that her morning walks on the beach have been curtailed—losing a welcome moment of relaxation before heading just 100 meters up Soi 13/1 to start cooking—the socially distanced patrons seem to be thinning out further. In response, adding a delivery component—in many cases for free—is another element that had never been a part of the Wanna Break offering (though takeout orders always had).
It's said it takes a village and at Wanna Break friends and family have pitched in to provide for the betterment of the community. Recently, with the help of generous contributions from friends, Wanna made many takeout meals available for free for the Thai community with no source of income and struggling to find food. A pile of takeout boxes lined the wall inside the café and a sign outside alerted passers-by to opening time. Benevolence like this when the business itself continues to shift gears in search of solutions shows an admirable spirit.
Looking again towards 2nd Road it's dark. Looking back towards Beach Road it's dark. Everyone hopes the darkness lifts soon.