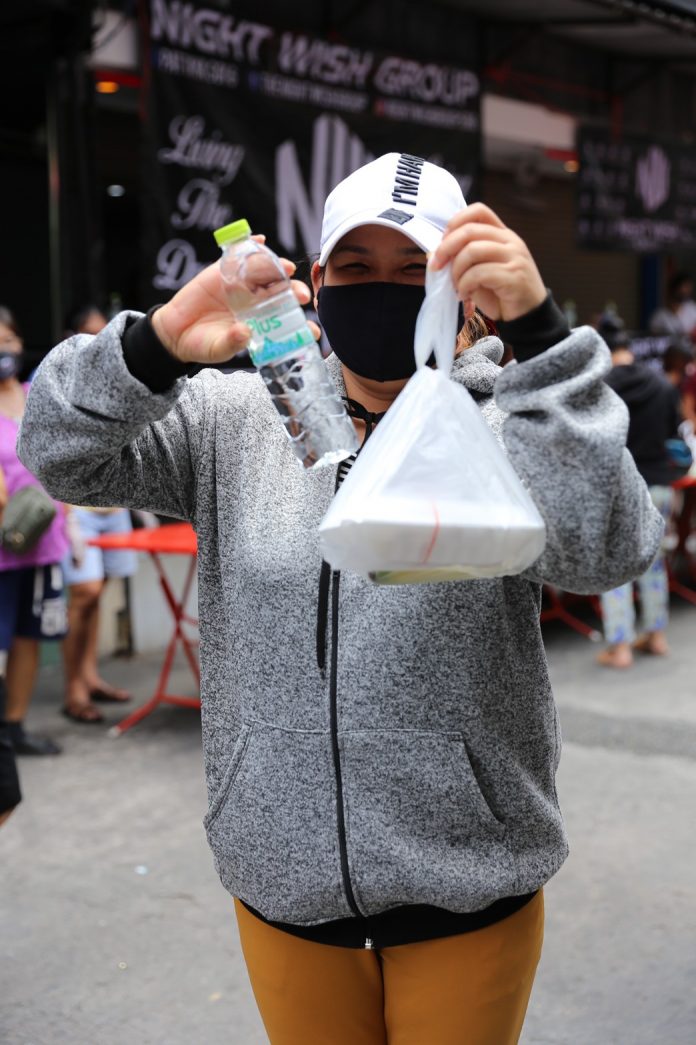 Chonburi-
The Chonburi Government has released a new order, effective today, regarding food charity in events in the Chonburi area, which includes Pattaya.
The Pattaya News has been encouraged and nearly overwhelmed with reports of local businesses and entrepreneurs giving to the many unemployed and needy in the area over the past few weeks. In Pattaya, nearly eighty percent of the cities revenue comes from tourism and the vast majority of business and the cities massive nightlife industry which employs tens of thousands has been force closed. This has led to significant financial hardship for many.
The Chonburi Government has said that it appreciates the efforts of all those helping people in need but has set several points that must be taken before giving out food:
1. The local police/administration MUST be informed in advance of any donation effort and give their approval. The Pattaya news suggests for Pattaya residents to call the local contact center at 1337 to be directed to the appropriate department. This allows the local administration to send police as needed to assist with social distancing and to ensure proper measures are being followed.
2. All surfaces, like tables, being used must be fully disinfected and cleaned. Everyone, including those in line, must wear masks. Gloves need to be used by those handing out food. Hand sanitizer must be provided and used prior to giving out food. Temperature checks were not specifically mentioned but are highly encouraged according to police that spoke to the Pattaya News this afternoon.
3. Social distancing standards must be followed. There must be proper space, reccomended at two meters, between people in line as well as staff working the give away. Only essential items should be given out, like food and water. Extras, alcohol, money, clothing, electronics, etc. Should not be given out as it causes large gatherings.
Finally, the process must be encouraged to be quick and limit times of people gathering or clustered around give away areas. There should be a high level of focus on getting people through the process as quickly as possible to limit time interacting or around other people.
Here is a copy of the order in Thai.