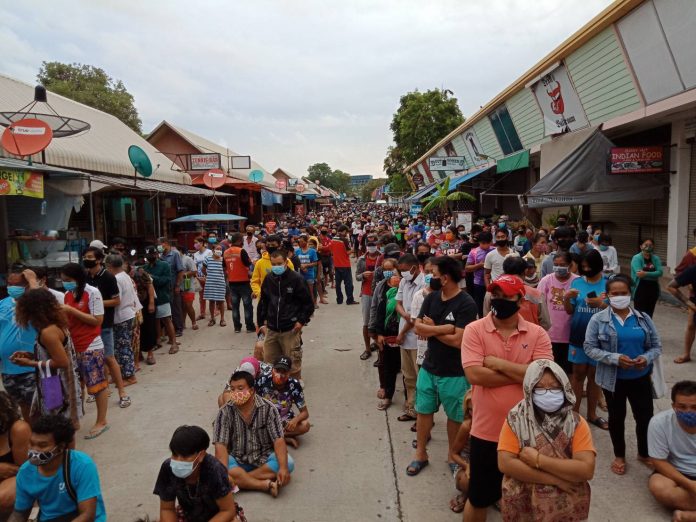 Pattaya/Jomtien-

The Rompho Market Owner and his family gave over 500,000 baht (15,000 USD) to needy people in Pattaya, Thailand this morning in response to the growing problem of people unemployed and struggling during the current COVID-19 Coronavirus crisis which has put the vast majority of the city out of work.
Here is a video of the event:
This morning at Rompho Market on Jomtien Second Road, Mr. Somsak Srikram the market manager and his family gave 200 baht cash along with food and drinks to each person who attended the charity event, a number which was in the thousands. Many lined up hours in advance.
Mr. Somsak told The Pattaya News that many people are suffering from the COVID-19 Coronavirus crisis. He had seen the growing lines and desperation in the area and wanted to do his part, along with his family, to assist the Pattaya and Jomtien community.
The event had multiple volunteers who helped space the participants two meters apart and ensuring proper social distancing. Temperatures were taken and hand sanitizer was given out. Mask wearing was mandatory during the charity event.
The event had been advertised on social media prior for several days prior, along with information on how to socially distance regardless of the substantial number of participants.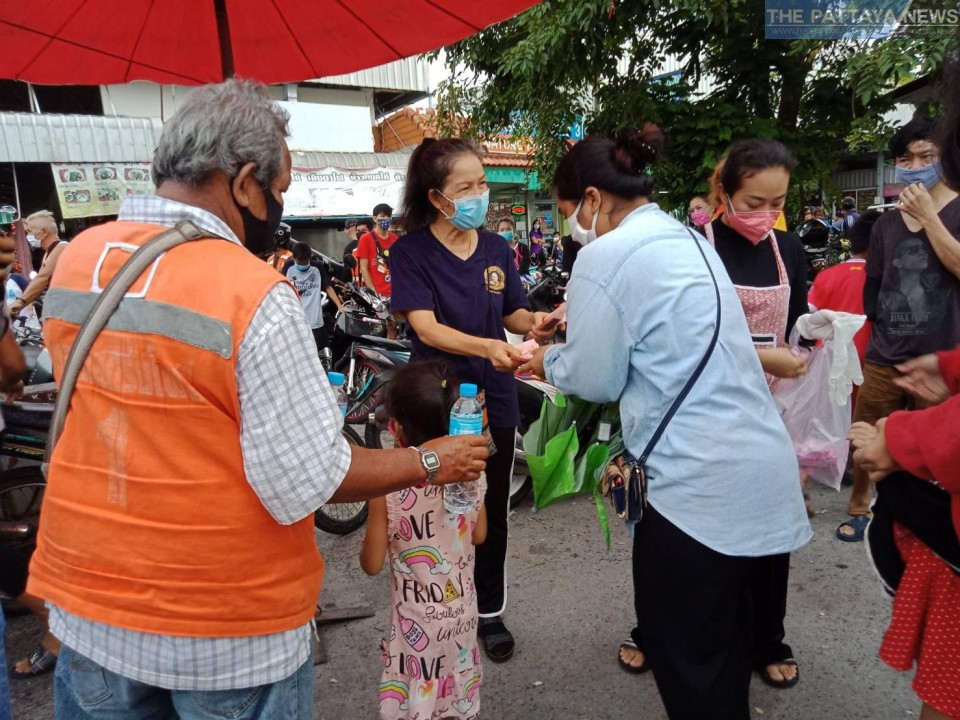 Pattaya is currently under closure restrictions which limit the people who can enter the city, especially if they are non residents, to help control the spread of Covid-19. The city in normal times is one of the top tourist destinations in the world and is known worldwide for its nightlife and entertainment as well as numerous tourist attractions. It is estimated that 80 percent of the cities revenue comes from tourism.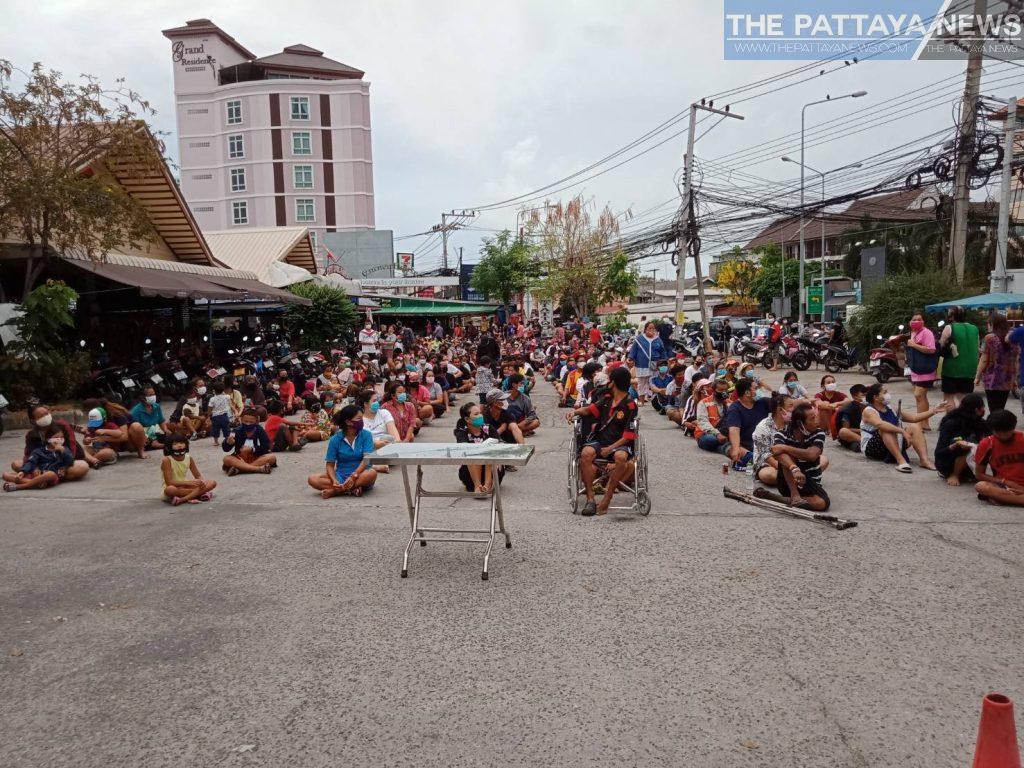 Due to the current crisis the vast majority of the cities population is out of work and all non essential business, including the roughly estimated 3000 bars, gogos, karaoke lounges and Nightclubs, remain closed.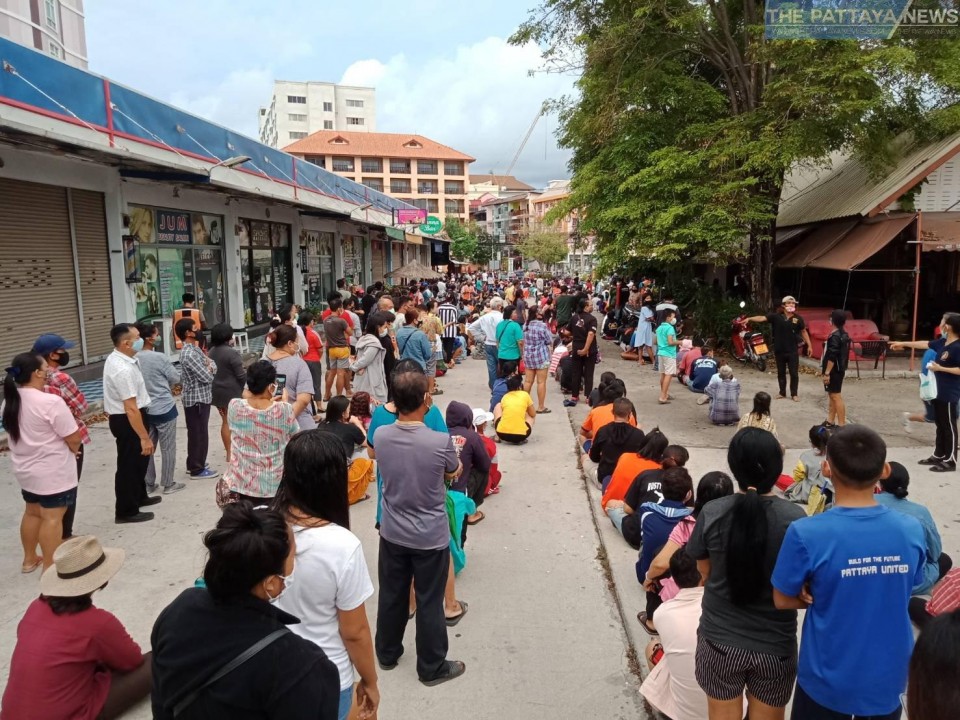 The Chonburi Governor has told the public he is "in pain" over the suffering of the local population and has pledged to reopen business as soon as possible while ensuring public health is respected and that the situation has improved with the Covid19 Coronavirus.
Chonburi has had no cases of Covid-19 for three days now as of press time.