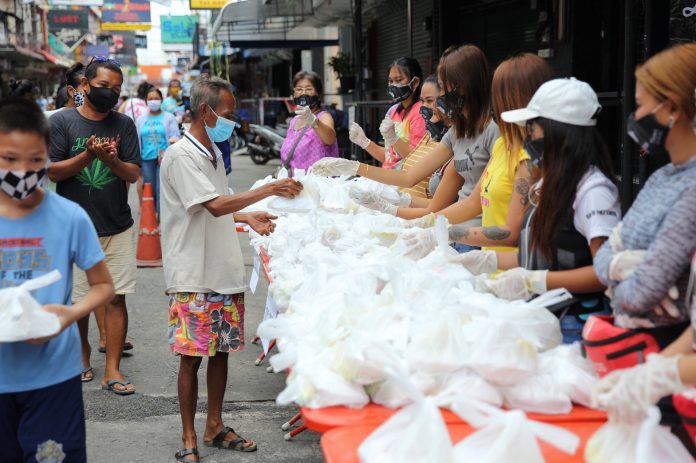 Pattaya-
The Nightwish Group came together to help the many people affected by the COVID-19 Coronavirus crisis in Pattaya this afternoon, providing hundreds of meals for those who needed them.
The Nightwish group, the largest group of bars in Pattaya, met at Nature Bar at 1PM this afternoon to provide food for hundreds. At one point the line for food stretched nearly to the end of the street.
The Nightwish Group ensured that social distancing was followed and had several police officers assisting with the line as well.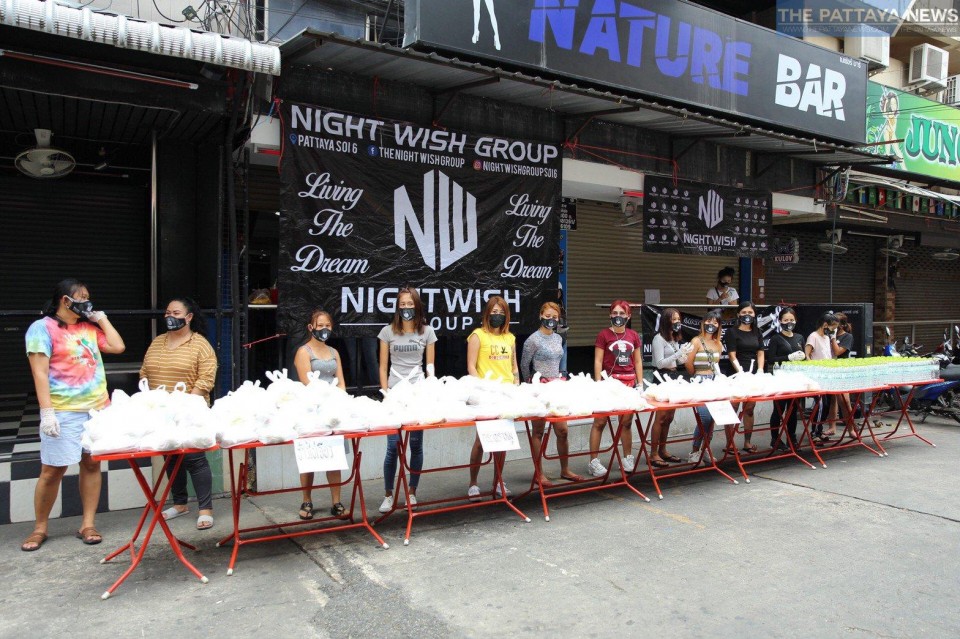 All patrons were given temperature checks and hand sanitizer before receiving their freshly cooked meals from staff members wearing masks and using plastic gloves. Bottled water was also given out to all patrons.
A representative of the Nightwish group, Saifon, who also owns the Thai kitchen that made hundreds of meals for the event located on Soi 6/1 behind Nature Bar, told the press that the Night Wish Group would continue to hold this event at least through the 26th and possibly longer depending on demand and donations. The team currently is set to prepare 800 meals a day.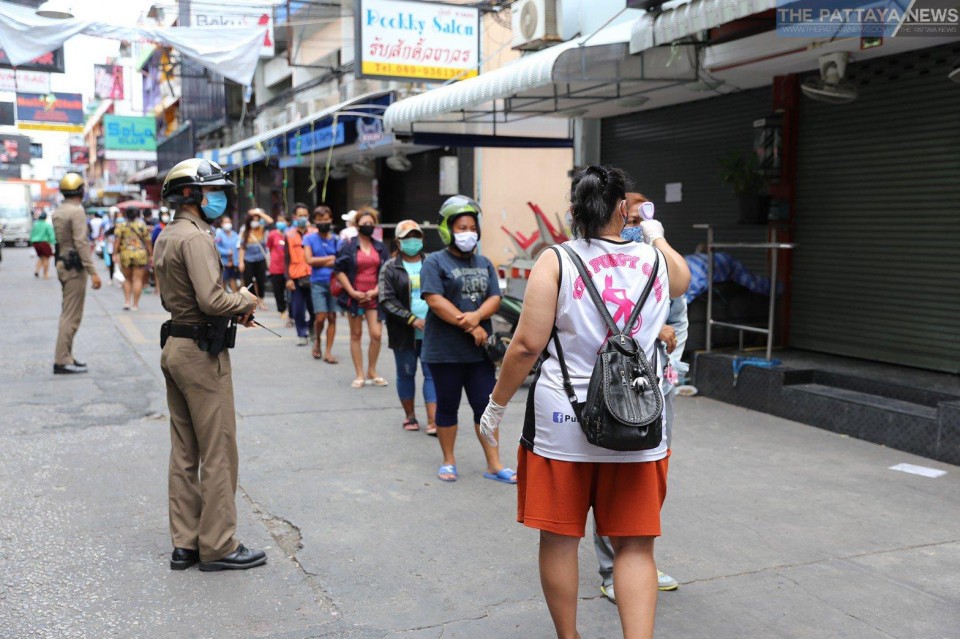 The charity action of the Nightwish group comes on the month anniversary of the closing of all nightlife in Pattaya, putting an estimated eighty percent of the city out of work according to Pattaya City Hall and closing the vast majority of businesses in the city. As the Covid19 Coronavirus situation has stretched on the Night Wish Group has come together to help those affected.