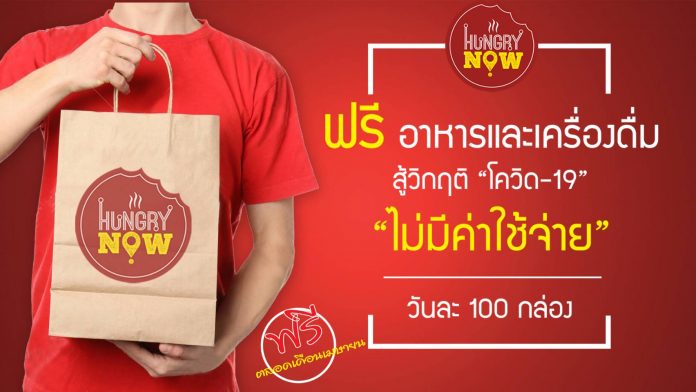 Hungry Now – in partnership with Two Lions and many other local restaurants in Pattaya – wants to be a part of helping society and those affected by the Covid-19 epidemic.
This Saturday we will give away free food packages to people in need and we will continue this every day with a new restaurant as long as it is necessary.
Thailand is currently heavily affected by the outbreak of the Covid-19 virus. The government earlier announced the closure of restaurants and other various entertainment places. The impact is massive: many people lost their job and their income to support the family.
Hungry Now cares about the affected people and wants to help them. The first scheduled event of giving away free food packages is on Saturday 18 April at 11:30am onwards in front of the Two Lions restaurant in Pattaya Klang Soi 9.
On the same day Hungry Now will officially launch the new mobile application – a very convenient and fast way to order food at many restaurants in Pattaya.
For more information, please call 02-821-5444.