Pattaya-

A Chinese businessman was found dead in his Chinese restaurant early this morning in Central Pattaya, with the cause currently being unknown and under investigation.
Video of rescue staff responding to the scene, taking all precautions:
The Pattaya City Police was notified of the incident in a personal bed room on the second floor of a Chinese BBQ restaurant on Third Road early this morning by friends of the man who had gone to check on his well-being after several days without responses to calls or messages.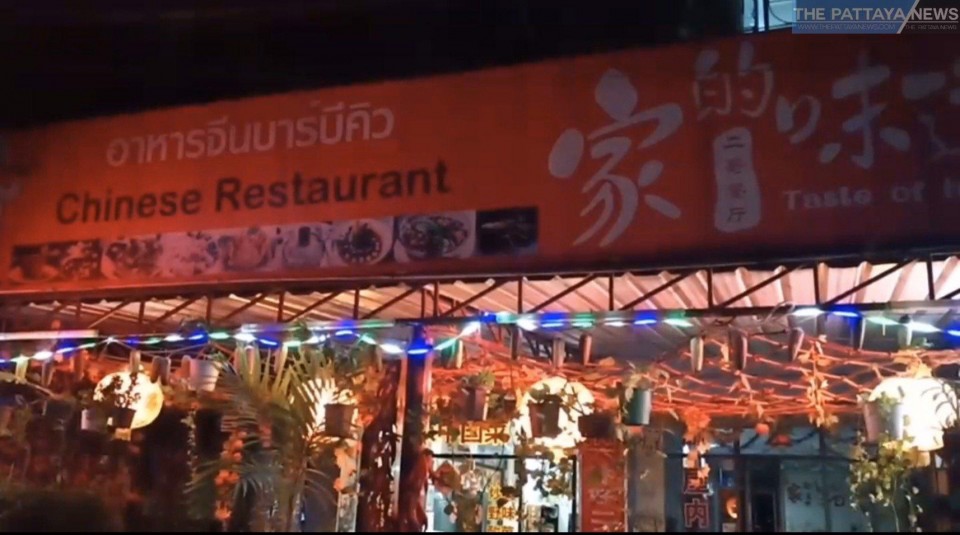 Police, emergency responders and The Pattaya News arrived at the scene to find the body of a Chinese man who was later identified as Hong Zhioiang, 43.
A friend of Mr. Hong present at the scene of the incident, who declined to be named, told The Pattaya News that Mr. Hong had numerous personal health problems as well as stress and anxiety caused by the current business closures related to COVID19 which had affected his own restaurant.
Mr. Hong had operated the restaurant for about six months until restaurants were ordered to close as a result of the Chonburi Governor's orders during the COVID-19 situation, according to the friend. Before the closure his business had also allegedly been suffering as a result of reduced Chinese tourists arriving to Pattaya due to Covid-19 and the previous banning of Chinese tour groups, which had been a substantial portion of his prior revenue.
On April 11, 2020, Mr. Hong was notified that his father who lived in China had passed away, according to the friend. Mr. Hong had attempted to fly home shortly after the notice but was unable to do so.
His friends stated they had sent several messages to Mr. Hong since April 14 but had no answer and were growing more and more concerned. They arrived at his restaurant around 9:00 PM last night and after gaining access to his room discovered he was deceased. They immediately called the police.
His body was taken to a local hospital to find the cause of death. Additionally, out of precaution, a test for Covid-19 will be given.
It took rescue workers several hours to recover Mr. Hong's body due to precautions and policies being taken currently around unknown deaths to ensure no potential spread of Covid-19. There is no current evidence Mr. Hong had the novel Coronavirus, police added.