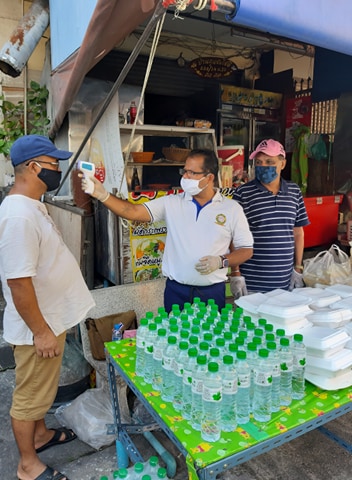 Bangkok-
The Thai Prime Minister, Prayut Chan-O-Cha, addressed the public this afternoon and reassured the Thai people that a financial stimulus program of 5000 baht a month will be paid for three months, not only for one month.
This comes after a statement made yesterday in which he said the government only had funds to pay for a month until legislation was hopefully approved in several weeks to allow the government to borrow more funds for the financial stimulus.
You can read more on this original statement here:
Thai Government states they currently have only enough money to pay 5000 baht cash handout for one month
The Prime Minister apologized for what he described as a miscommunication from the prior day.
He did, however, add that if the situation with the Covid-19 Coronavirus improves and the public can go back to work normally there will be no need for the government to provide a financial stimulus. If the situation does not improve he stated the Thai government will find a way to assist the public, even if it means borrowing more money.
He also stated that he was simply explaining how the stimulus would be paid for, not that the public would only be paid for one month. The Pattaya News stated this in our original article, detailing that the Prime Minister did indeed state legislation was coming for the additional payment periods and would be on the upcoming legislative agenda for the Thai Cabinet.
Source/See More: https://www.bangkokpost.com/thailand/general/1901285/prayut-b5-000-to-be-paid-for-three-months