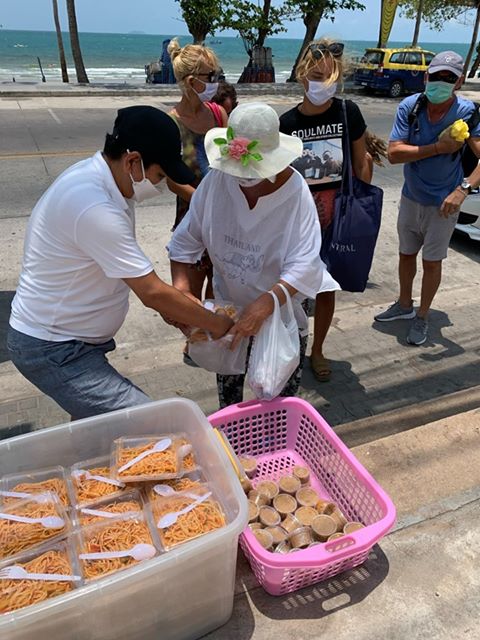 Pattaya-
The following is a brief public notice from the ISKCON-Pattaya Temple, who is providing food daily on Jomtien Beach. They also have provided information on where they prepare and pack the food for any potential donations or questions.
Those who live in Jomtien have likely seen the long lines daily near the Jomtien Condo as they assist those who are laid off and having trouble paying for their basic needs.
The Pattaya News is devoted to helping support and inform the community of all those generous organizations and people who are assisting those in need at this time. If you are interested in having your charity event posted please send us a private message or email to Pattayanewseditor@gmail.com
Thank you,
Here is their basic information:
…ISKCON-PATTAYA temple location
Naklua road Soi 16/2/n…behind Ivory Villa Hotel…
EVERYDAY morning 9 am to 12 pm temple team cooking-packing
foods leading by
Mr. Paul Subedi chief/ Dharmaraj Das and
Ms. Davee Susivaporn
0816964123
"Food for Life" program EVERYDAY on Jomtien beach, in front of Jomtien Condo and Paradise Condo
from 1 pm distribution of packaged food helps to survive needy people in this though time! For more information please contact Ms. Davee Susivaporn
0816964123
Thank you very much!