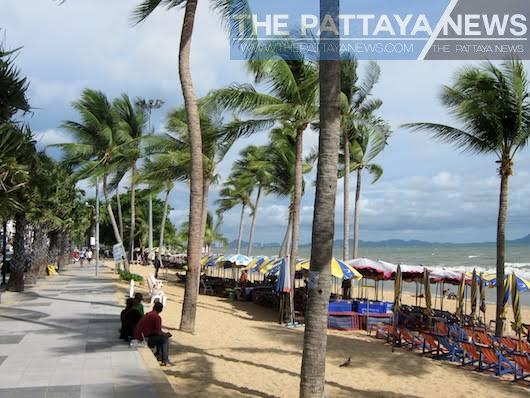 Pattaya/Jomtien-
Pattaya residents have noted over the past day many Beach vendors removing their chairs, possessions and drink coolers from the beaches around the area leading to questions of if the removal of items was an order from authorities or a way to further clear off the beach during the Covid-19 Coronavirus crisis.
The actual answer as The Pattaya News has discovered today through conversations with several Beach vendors in the Jomtien and Pattaya area is that Pattaya police have reported that several drink coolers have been broken into overnight and all alcoholic beverages stolen. Additionally, the city has decided to completely clean the beach as well.
Chonburi is currently in the middle of a ban on alcohol sales until April 30th which is meant to discourage social gatherings and reduce potential spread of Covid-19.
As a result, local vendors have been warned about the break-ins and decided to completely remove their possessions from the beaches until they can reopen.
This comes only a few days into a several week alcohol sales ban that critics say can place alcoholics at serious health risks and potentially cause crime to rise as people become desperate for alcohol.
Pattaya Police are searching for the thieves and reviewing CCTV. The belief is the crimes took place between 4:00 AM and 6:00 AM as there is a national curfew in place overnight during the other hours.