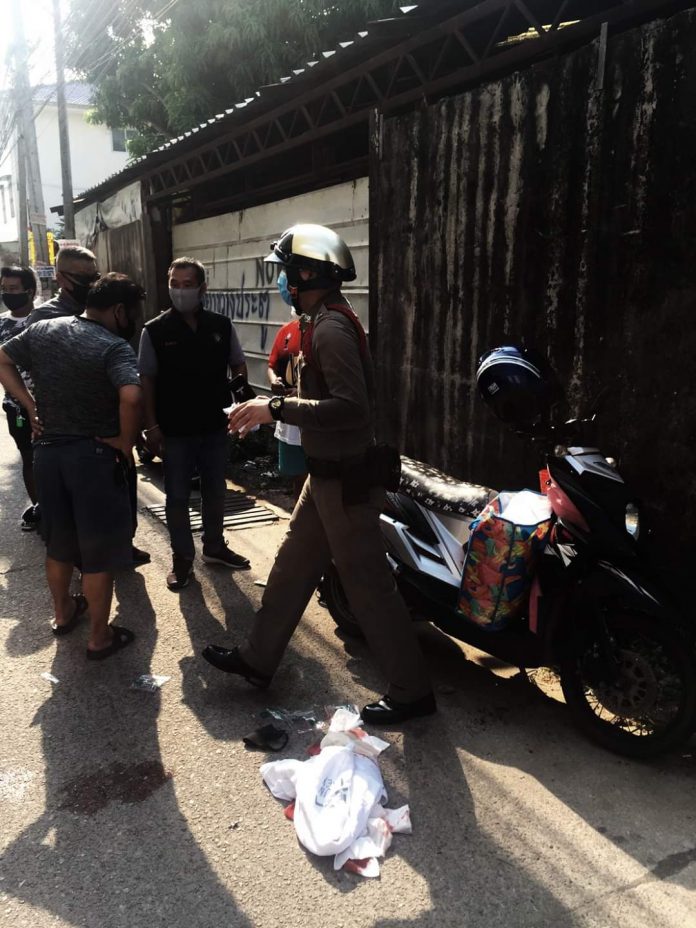 Pattaya-
A male Thai suspect has been arrested after he allegedly stabbed a woman several times on a road in Pattaya this morning.
The Pattaya City Police was notified that a 50 year old Thai woman was attacked with a knife this morning near the Chonburi Land Office.
Police and emergency responders arrived at the scene to find the woman who was later identified as 50 year old Ms. Sudjai Manee.
Police have identified the suspect as a 50 year old man, but did not name him to the press.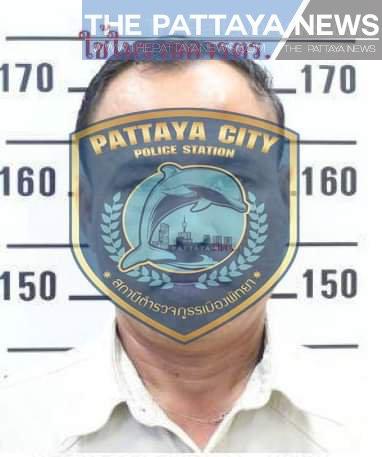 The suspect was driving a motorbike and had followed the woman who was driving her own motorbike at the time. When she came to a stop he took out a knife and allegedly attacked her, according to a statement by the Pattaya Police on their social media pages on Facebook.
Pattaya Police have not revealed the motive at this moment and it is expected that more information will be released at a later time.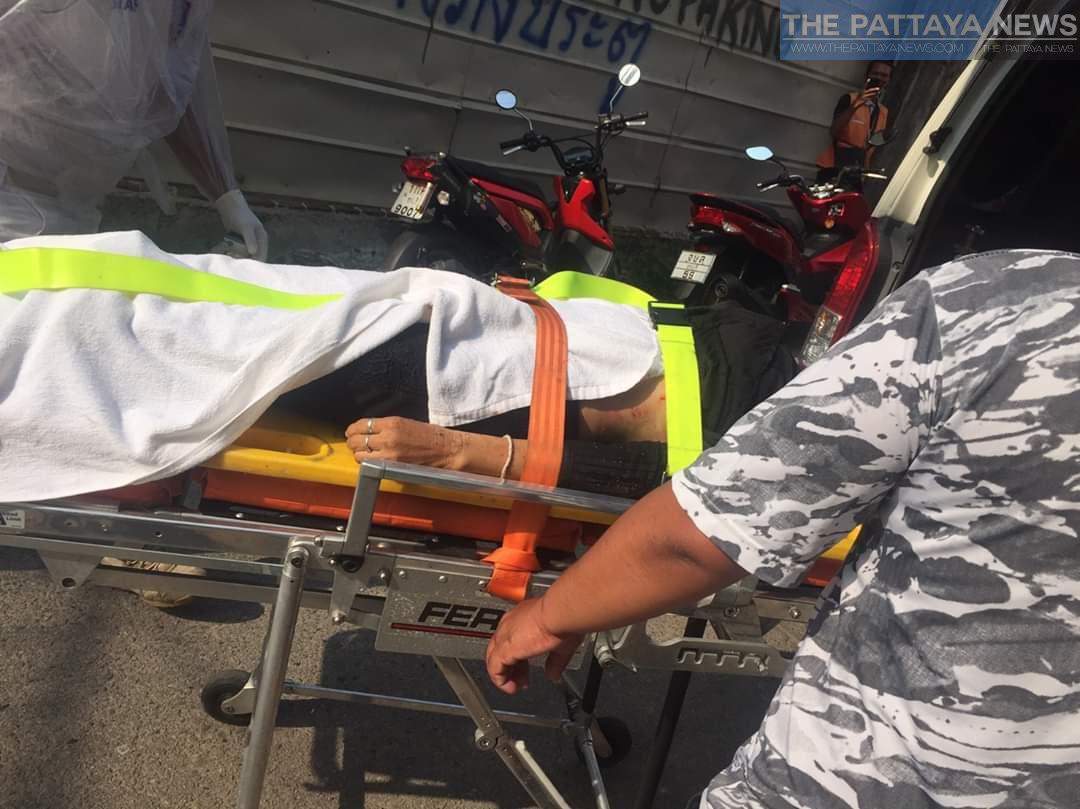 The victim was taken to a local hospital but as Pattaya Police posted a rest in peace on their social media pages regarding the incident it is believed that she later succumbed to her wounds.