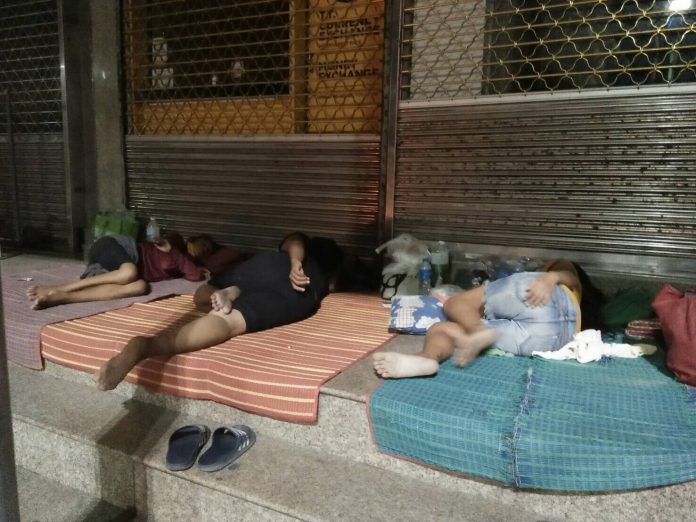 Pattaya-

Officials from the Social Development and Human Security Chonburi Branch Office have inspected the situation regarding a growing amount of homeless people in Pattaya yesterday after news reports, such as ours, went viral over the past two days.
Local residents who contacted The Pattaya News have urged Pattaya City officials to solve the growing homeless problem in Pattaya as the numbers of visible homeless have grown dramatically during the past few weeks in Central Pattaya, primarily due to the COVID19 crisis.
Read more about the previous story HERE.

https://thepattayanews.com/2020/04/13/homeless-problem-growing-quickly-in-pattaya-due-to-covid19-local-residents-ask-city-officials-to-take-action/
Ms. Mayuree Damnernphon from the Social Development and Human Security Chonburi Office and several other officials that work with her went to inspect firsthand the homeless situation in Pattaya yesterday afternoon.
Ms. Mayuree stated to the press that most of the homeless found and interviewed by her are not originally from Chonburi. Some of them said they are unemployed and have no money to pay for a room rental. Some of them do not have identification cards or proper documentation.
The Chonburi Governor will be informed about the homeless problem to find a solution, including giving them possible temporary boarding and free Covid-19 testing. Several local homeless shelters will also be contacted for assistance.