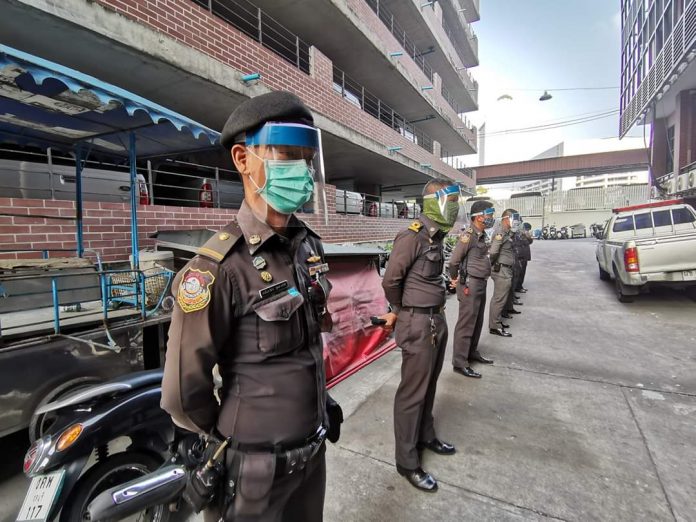 BANGKOK(NNT) – The Prime Minister has commended related agencies and staff on their collaborative efforts to lessen the COVID-19 crisis, confirming that there is no need to extend curfew hours.
The Prime Minister and Minister of Defence, Prayut Chan-O-Cha, has addressed the nation in a televised broadcast, highlighting the government's efforts to contain the spread of the coronavirus disease.
He said the government has been promoting social distancing practices and encouraging companies to allow employees to work from home, as well as activating a village health volunteer network with some one million members assigned to check on local households and villagers in quarantine. The volunteer network is considered an important mechanism in Thailand's robust primary health care system.
The government is working to support medical staff and increase treatment capacity. It has ordered 200,000 more N95 masks for medical staff, which can be disinfected properly under UV-C light and reused four times. 1.5 million surgical masks are being delivered to hospitals across the country daily.
The government has so far imported 187,000 Favipiravir tablets, a medicine found to be effective in treating coronavirus complications, in five batches from China and Japan. The government is targeting the importation of 200,000 more of these tablets, along with preparation of patient beds and other equipment to accommodate patients, both in Bangkok and other provinces.
The Prime Minister has said that inter-provincial travel restrictions and nightly curfew from 10 p.m. to 4 a.m. are still in place, with some 6,500 persons found to be violating these regulations by gathering at nighttime despite the prohibition. He has asked the general public to refrain from holding any special events for this year's Songkran festival, in order to stop the ongoing transmission.
This is a press release from the Thai National News Bureau.