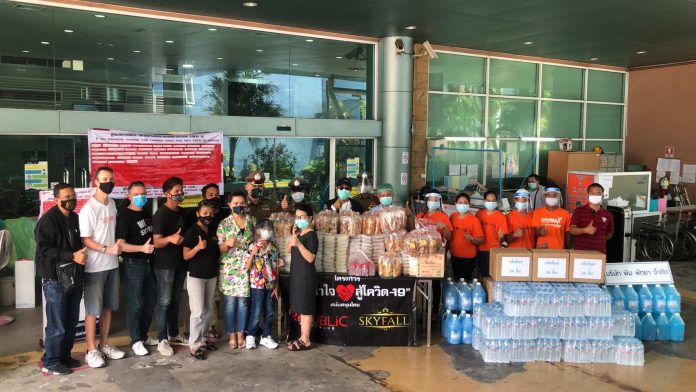 Pattaya-
Pattaya Hospital has received a generous donation of food and medical items this morning to reward staff for their hard work and assist them with patients during the Covid19 Coronavirus crisis.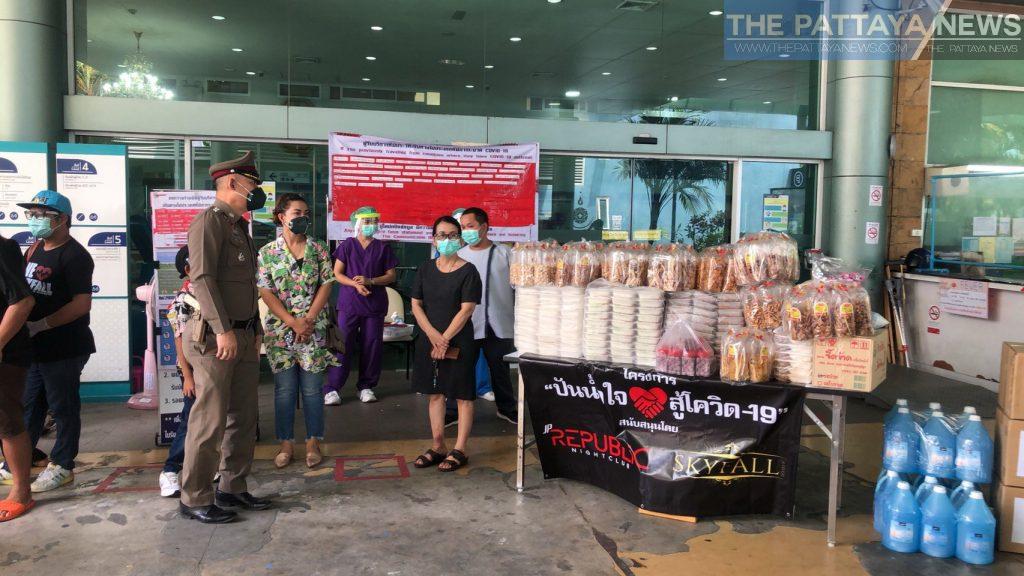 A representative from Mueang Pattaya Hospital, Ms. Jidapat Worasttanon, who is the head of nurses, received this morning 250 food boxes, 70 packs of drinking water, 100 packs of snacks, 200 litres of alcohol gel, 200 face masks and 150 face shields.
Those items were given by the Chonburi Provincial Deputy Commander Colonel Makawit Prasitphon and Pattaya operators including representatives from Skyfall and JP Republic.
Ms Jidapat said "We are working very hard during the COVID -19 situation to take care of our patients. Thank you for taking care of us."