Pattaya-
Pattaya City Police and Municipal Law Enforcement have begun a renewed crackdown after many social media complaints of people continuing to gather on beaches and the walkways around them in Pattaya and Jomtien.
Social media has seen dozens of photos from concerned citizens of people continuing to sunbathe, exercise in groups, drink on the beach ,sit together and chat and other similar activities on the beaches in recent weeks, especially on Jomtien and Dongtan Beach.
The past few days, as infection rates from the Covid19 Coronavirus have increased in Banglamung and Pattaya City and the area prepares to enter a closure period, enforcement against these activities have raised to a more elevated level.
It is worth noting that it is not against the Emergency Decree to go for exercise, a bike ride, or a walk but any sort of gathering or other sports activity (including swimming) is against the decree. There is not a specific number of people stated to be considered a gathering and it is primarily in the discretion of law enforcement.
Under the order of the Governor of Chonburi, however, beaches are closed and according to Law Enforcement that includes the walkways. Although Law Enforcement will allow people exercising or walking- people sitting, chatting, sunbathing, using electronic devices or standing around is prohibited.
Public and private parks are also closed under the decree. Additionally, the order from the Governor states anywhere that people gather should be closed which gives law enforcement discretion to take some of the actions they have you see below.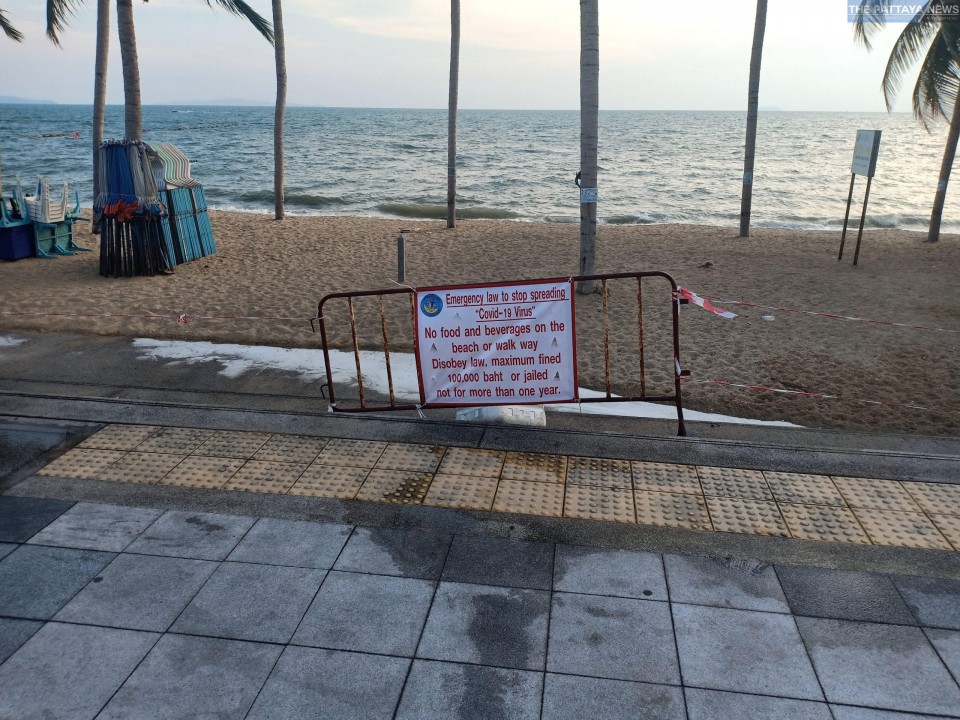 Some of the items being done, besides warning people to leave, are closing steps where people sit, closing and removing benches, police drones telling people in English to leave the area, prohibiting all food and drink (especially alcohol) in the beach areas, speaker systems being used to warn people away and other actions.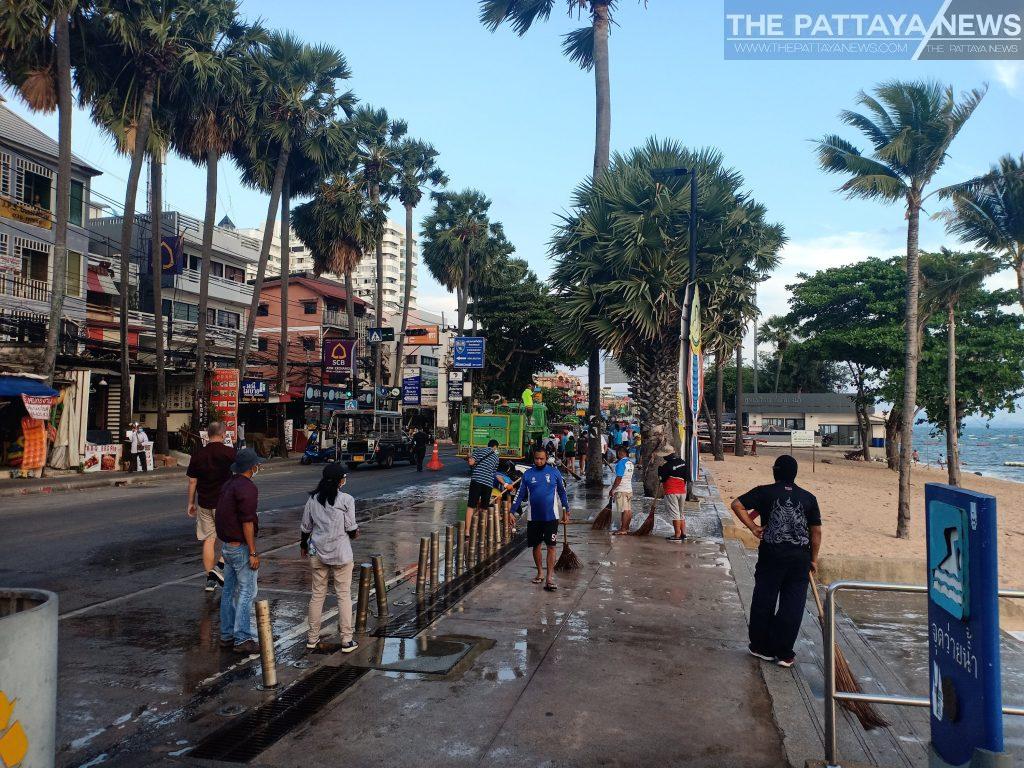 Municipal Law Enforcement told the press they really would prefer not to have to resort to heavy fines to get people to stay home but if needed the law allows for up to 100,000 baht fines and up to two years in jail under the emergency decree.
Finally, mask wearing is mandatory in all public areas in Pattaya City and law enforcement is also tasked to remind and enforce this as well.