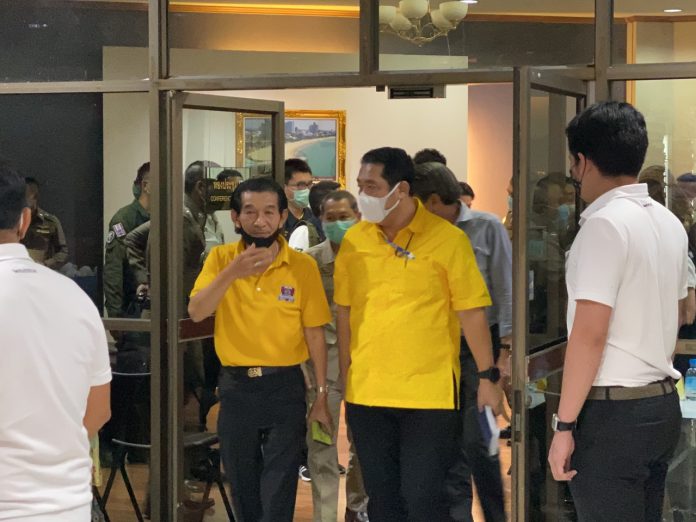 Pattaya-
As we first announced on our social media channels last night Pattaya City leadership will be making adjustments on the current checkpoints in the city to help with traffic concerns. The overall closure will continue and was only temporarily suspended, not cancelled, like some Thai media claimed.
Pattaya City Mayor Sonthaya Khunpluem confirmed to The Pattaya News that the closure of Pattaya City, which involves strict checkpoints around the city proper, will continue. However, he stated that City leadership is reviewing the checkpoint locations and the closure of smaller sois near the railway to help alleviate traffic concerns.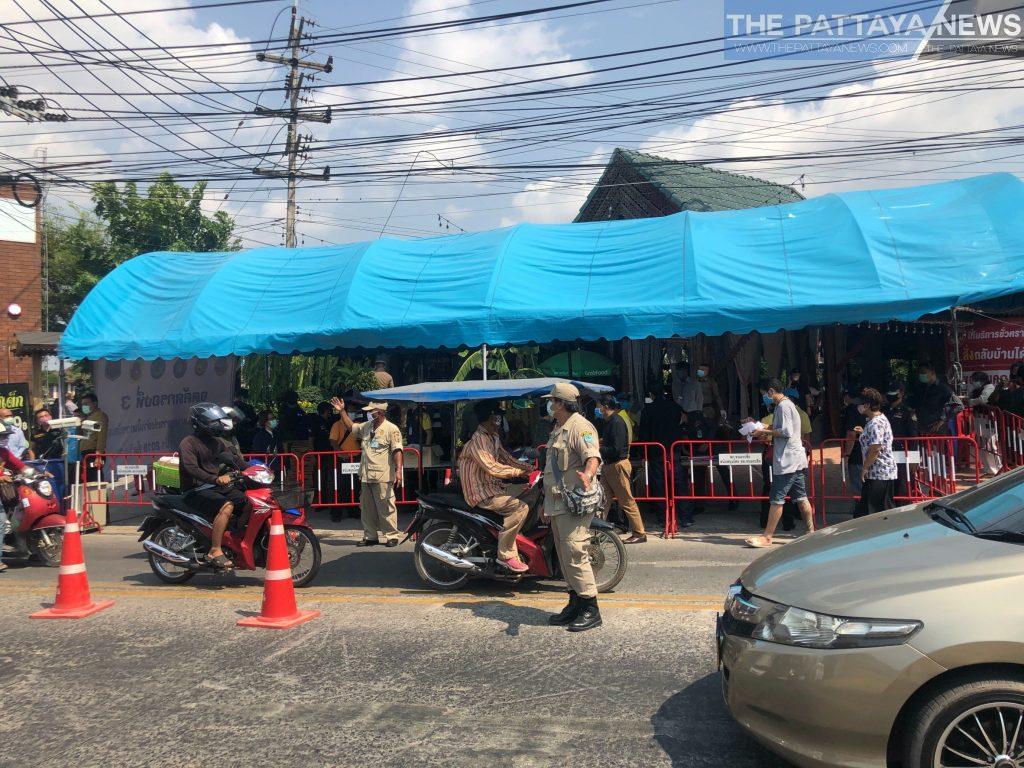 Pattaya City Hall is meeting this morning to determine exactly where the checkpoints and changes will be.
Mayor Sonthaya stressed that the National Covid19 team as well as local and Provincial leadership feel that Pattaya, like Phuket, still has many high risk groups that could potentially have the Covid19 virus in the city. This includes roughly 2,800 foreign and domestic tourists still in the area, many who recently arrived from other provinces.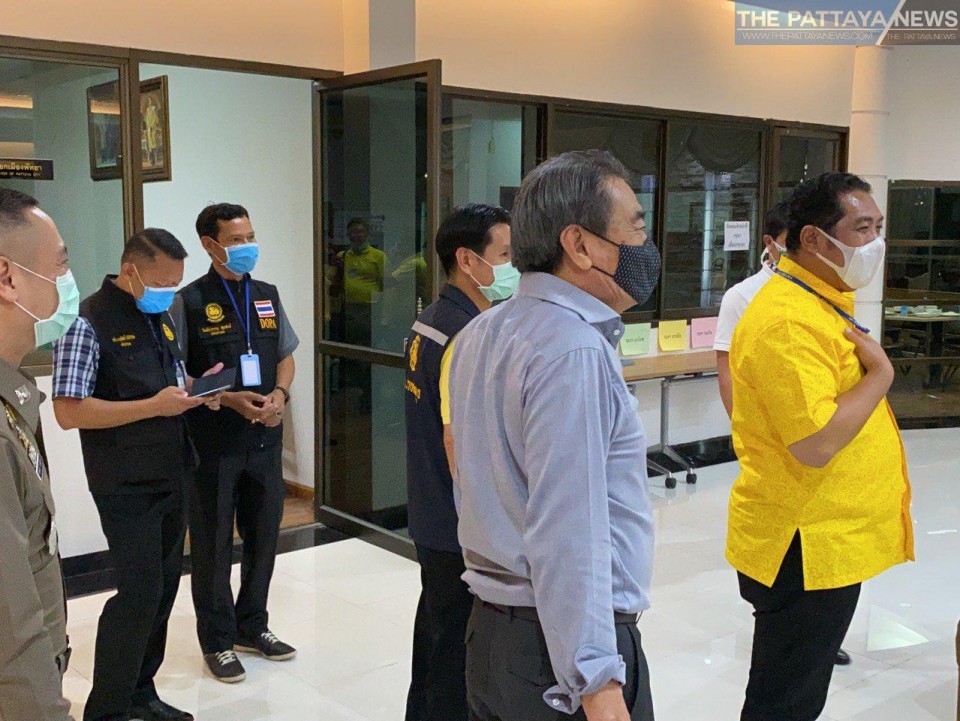 Restricting access to the city for three weeks will allow officials to further identify these high risk groups and scan them for potential virus symptoms as well as ensure more foreign and domestic visitors don't enter the city.
Therefore, the closure will continue but in an altered form in terms of the checkpoints.
The Pattaya News will provide these details later in the day once the details are determined and released. Pattaya City advises that anyone who wishes to avoid traffic and potential hassle to stay home unless a trip is absolutely essential. They also encourage people to work at home if possible.