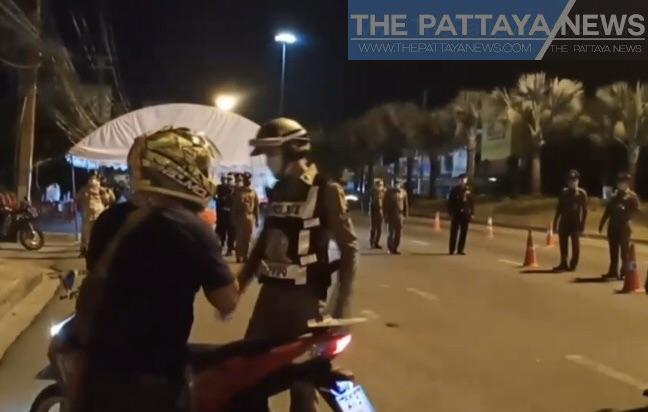 Pattaya-
Officers stationed at a checkpoint in Banglamung have arrested a Thai man last night for breaking the nationwide curfew which is from 10 PM to 4 AM and designed to prevent the spread of the Corona virus as well as ensure security.
At 11:30PM last night a checkpoint was set up on Sukhumwit Road opposite the Banglamung Police Station.
A Thai man aged about 35, who did not have identification and was driving a motorbike was stopped at the checkpoint. He told police that he had just finished work and was heading home but claims to have forgot his identification. Police didn't believe this story and interrogated him further.
The man was extremely intoxicated according to police officers.
After interrogation, he allegedly admitted to Banglamung police that he had got drunk with his friends earlier in the night and lost track of time before driving to pick up his girlfriend in Pattaya during the curfew hours. He claimed he forgot about the curfew.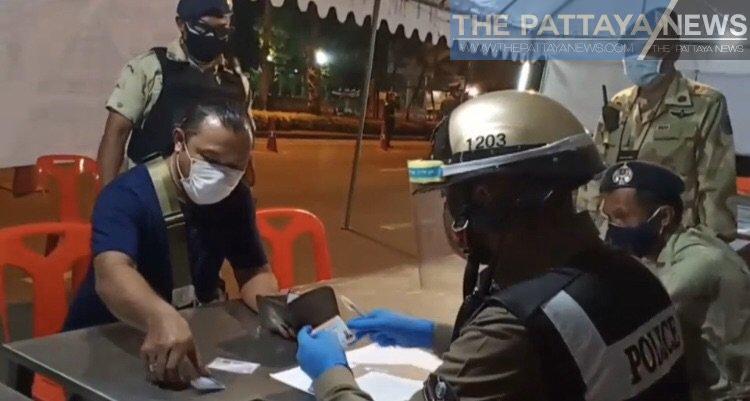 He has been charged for breaking the curfew under the emergency decree which carries a potential prison sentence of up to 2 years. He also faces charges of driving under intoxication. Just a few days ago three young men were sentenced to three months in prison for a similar offense.
Lieutenant General Montri Yimyam of the Region 2 Police Commander last night also visited and encouraged officers at the checkpoint after the arrest by providing snacks and energy drinks, thanking them for their work.