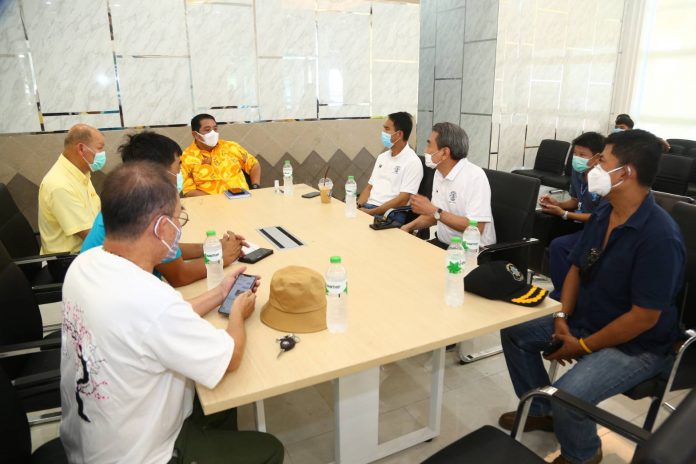 Pattaya-
The Pattaya City Government is preparing to give food and supplies to residents who are being affected from the Covid19 virus crisis.
The Pattaya City Mayor Sonthaya Khunpluem told The Pattaya News today that they are cooperating with private sectors and the Chonburi Provincial Administrative Organisation to help give residents in the area free food and supplies for them.
"We have increased measurements to find infected case in Banglamung as the number has continued to increase. We are taking proactive measures to keep the city safe and help clear it of Covid19." He added.
"In this way we can quickly stop the spread of the virus as soon as possible and begin to reopen local businesses and let people get back to their lives." he noted.
The details on the food and supply give aways will be provided later in the week, the government added.
Yesterday, the Mayor and his team provided supplies for Koh Larn and needy residents. See more here:
https://thepattayanews.com/2020/04/06/pattaya-city-mayor-and-city-leaders-give-over-38-bags-of-rice-to-financially-desperate-koh-larn-villagers-during-the-covid-19-crisis/