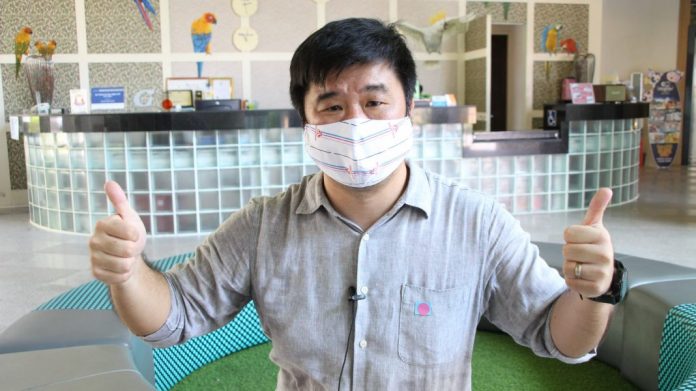 Pattaya-
The President of the Eastern Thai Hotel Association,Mr. Prueksae Khu, spoke with The Pattaya News this weekend in an interview to clarify and discuss the current situation in Chonburi and Pattaya regarding hotel closures.
He stated that the Association had informed all member hotels, as well as non member hotels, of the decision made by Chonburi Governor, Mr. Pakorn Thianchai, late last week to close all hotels in the Chonburi area. Mr. Khu wanted to make it clear, however, that tourists were not being "kicked onto the streets" like some people were alleging without evidence on social media.
Mr. Khu stated to The Pattaya News that the vast majority of Chonburi Hotels had occupancy rates below 5 percent, with many hundred room plus hotels only containing one or two customers.  Many hotels in the area had previously made the self decision to close to conserve operating costs during the difficult period caused by the Covid-19 Coronavirus crisis.
As part of the Governor's announcement and the Eastern Thai Hotel Associations message to all hotels in the Chonburi area, hotel management was required to provide Chonburi Immigration and Government leadership the exact number of tourists, and their personal information, still staying at hotels in the area. These numbers will be one of many factors used to determine if Pattaya will have a city wide closure of incoming and outbound non essential traffic, a similar action to what Phuket and Hua Hin, along with other various other provinces, have taken in the past week.
A decision may come as early as tomorrow, however, the day is also a National Holiday, Chakri Day and Government offices are officially closed.
Mr. Khu stated that the Hotel closure order leaves it in the hands of Hotel management if they want to close and ask tourists to leave. He added that most hotels, however, are allowing them to stay although some are consolidating the number of tourists into single member hotels in the Eastern Thai Hotel Association. Mr. Khu said that the remaining tourists, of which the exact number will be known early this week, will be able to find accommodation, even if it means having to take the temporary disruption of moving from one closed hotel to one that is lodging other guests and staying open.
The closure order had been asked for several weeks by the Association, as well as other leaders in the Hotel industry. Without the order, Hotels and their staff are unable to claim government benefits and support being offered to keep individuals and businesses financially stable during the current crisis as only a force closure allows direct benefits.
The order for closure has no effective end date and will last until the overall situation improves in terms of the Covid-19 Coronavirus crisis.