Banglamung-
A cobra has been caught while hiding inside a bathroom in Banglamung yesterday morning.
Banglamung rescue workers were notified of the cobra at 11:00AM at a rental room in Maikaeo.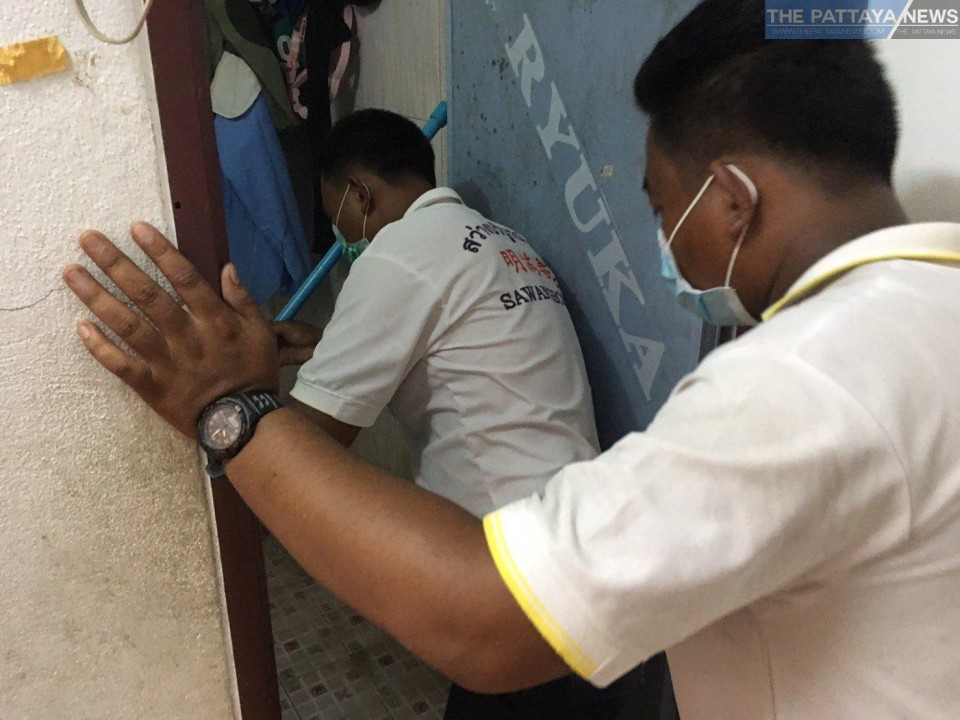 They arrived at the scene to find the house owner, a Thai man named 'Eak'. He was in an anxious state and led rescuers along with The Pattaya News reporters to where the cobra was hiding inside the bathroom of the home.
Video:
It took about 20 minutes in total to catch the cobra with a snake snare. The cobra is one meter long, according to snake handlers at the scene.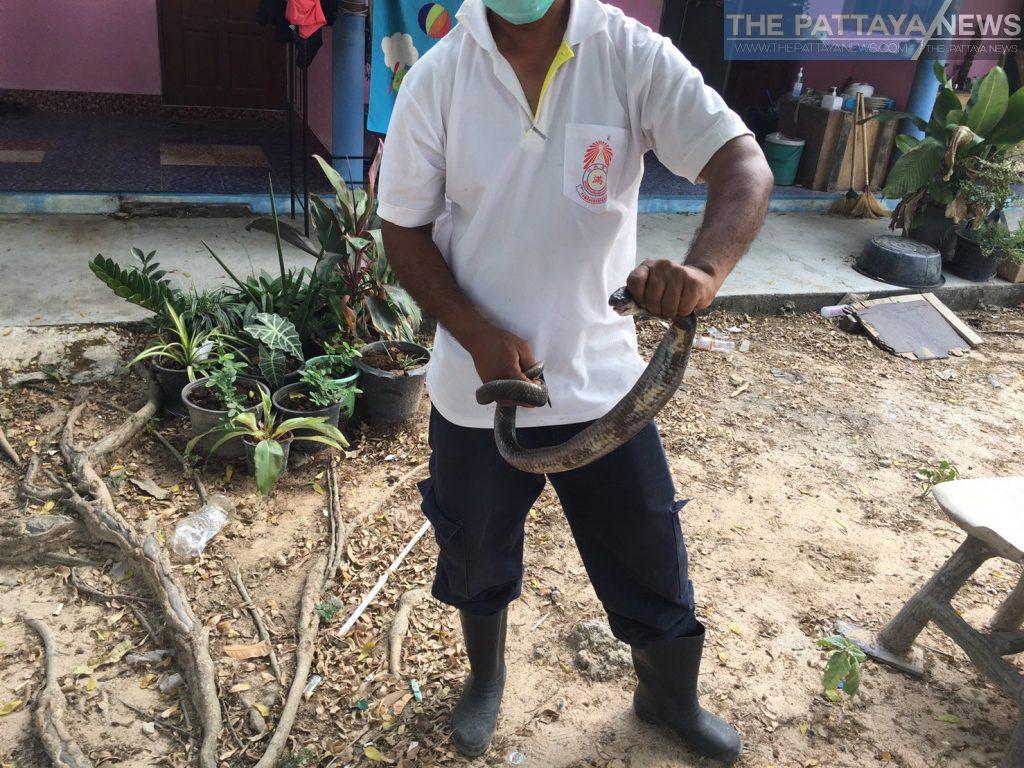 Mr Eak said he was going to take a shower. He found the snake at the bathroom door and he ran out for assistance.
The snake will be released back to a forest nearby and treated respectfully, added the snake handlers at the scene.