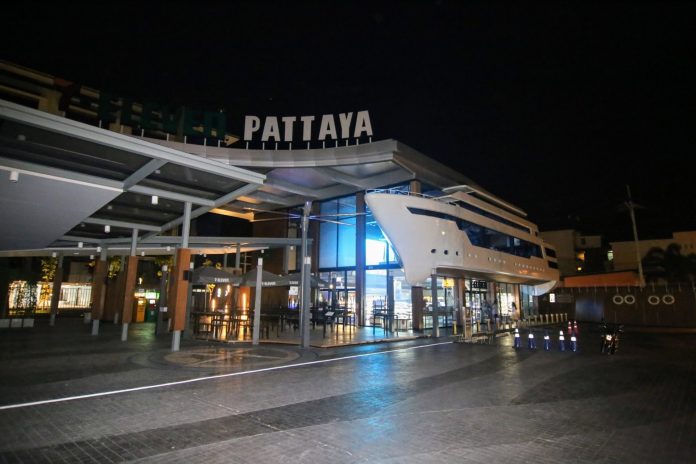 Bangkok, Thailand-
As ordered by Prime Minister Prayut Chan-O-Cha, a National curfew begins tonight in Thailand at 10:00PM and lasts until 4:00AM.
This curfew will continue as needed until the situation with the Covid19 Coronavirus improves in the country, according to the Prime Minister.
We originally announced this curfew last night and you can read more about it here:
Thai Prime Minister officially announces nationwide night curfew due to Covid-19 situation
People caught outside of their homes during the curfew hours face stiff punishment-fines of up to 40,000 baht (About $1,200 USD) and/or prison terms of up to two years.
These are covered under special regulations implemented in 2005 which cover the special powers the Thai Government is given under an emergency decree, which is currently in effect to battle the Covid-19 Coronavirus until at least the end of April.
There are some exemptions to the curfew, primarily medical personnel, bank employees, deliveries of food, agricultural products, medications, medical equipment, newspapers, gas tankers, postal delivery and parcel delivery.
Restaurants, Supermarkets and stores generally open 24 hours must be closed during the curfew hours. Chonburi has already had an order closing 7/11's and Family Marts for several days between 10:00PM and 5:00AM.
Additionally one CAN travel to the airport for flights, but must have their documentation in order proving that they are flying out of the country during these hours.
People being moved to and from quarantine are also included in these exemptions, as are officials such as police officers and fire departments.
The curfew is primarily designed for two reasons:
1. To prevent gatherings of people under the cover of night to throw private parties at their residences, which has been an issue in the past several days across the country.
2. To prevent theft and crime, such as this incident in Chonburi recently:
Suspect arrested in armed robbery of Chonburi 7-11, has history of alleged crime in America
Chonburi had previously been considering a separate curfew from 11:00PM to 5:00AM, however, has now decided to align with the National Curfew and not extend the hours to 5:00AM.