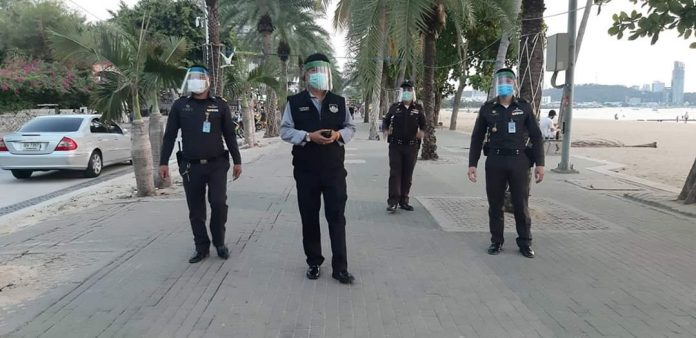 Bangkok-
The Thai Government announced in their daily Covid-19 press conference led by the Covid19 situational response team and in partnership with the Ministry of Public Health and Department of Disease Control 103 new confirmed cases of the Covid-19 Coronavirus in Thailand.
They also announced an additional four deaths.
This brings the current total in Thailand to 1978 confirmed cases and 19 total deaths.
581 people have fully recovered from the virus previously and been released.
Chonburi, in their daily briefing and release on their social media pages announced 0 new cases for today as restrictions and closures increase in the area to help prevent additional spread in the Province.
Read more about those restrictions here:
https://thepattayanews.com/2020/04/03/chonburi-releases-official-order-with-list-of-new-closures-and-restrictions-including-hotels-and-beaches/
The province has, among other measures, closed beaches, hotels and gas stations overnight in addition to many previous closures such as entertainment and sports venues, public parks, shopping malls except for essential purchases, restaurants except for take out, amusement parks and more.
All of these closures are to encourage social distancing and to help promote people to stay at home to stop the spread of the virus.
Meanwhile, Prime Minister Prayut Chan-O-Cha has announced that additional financial measures to help the estimated tens of millions temporarily out of work are coming and that he understands the difficult financial situations many are going through. In Pattaya alone, nearly eighty percent of the economy relies on tourism venues.