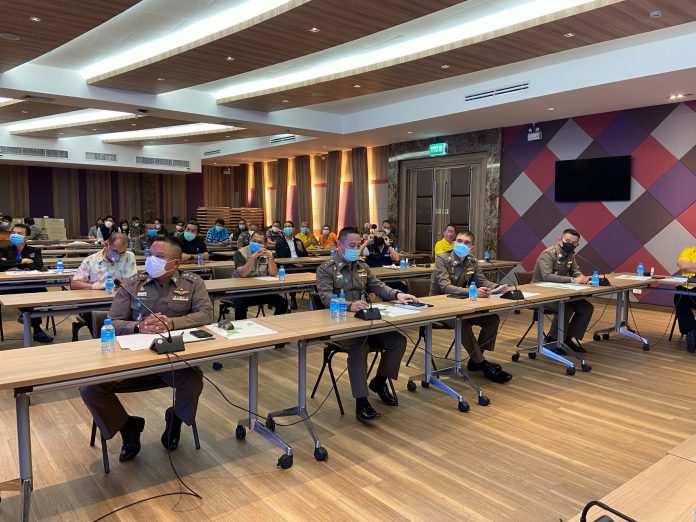 Pattaya-
At a meeting with the Pattaya Communicable Disease Control Committee at Pattaya City Hall this afternoon chaired by Pattaya Mayor Sonthaya Khunpleum, a proposal was brought forward to "close" Pattaya and not allow any non residents in or anyone out, except for medical equipment, food delivery, and emergency goods while authorities work to control the spread of the Covid-19 Coronavirus.
This proposal, similar to what is taking place in Phuket, Phitsanulok and Southern provinces in Thailand, would be for several different purposes.
At the meeting, the current confirmed cases of Covid-19 in Banglamung were reviewed and found to be primarily foreigners and people who had recently traveled out of the country or to different parts of Thailand. As of today Banglamung, which is the region containing Pattaya, has 25 confirmed cases, the majority of which are foreigners, according to the data given at the afternoon meeting. (Editor's Note-This is one more then the chart given this morning and may have been a discrepancy or an additional case confirmed this afternoon.)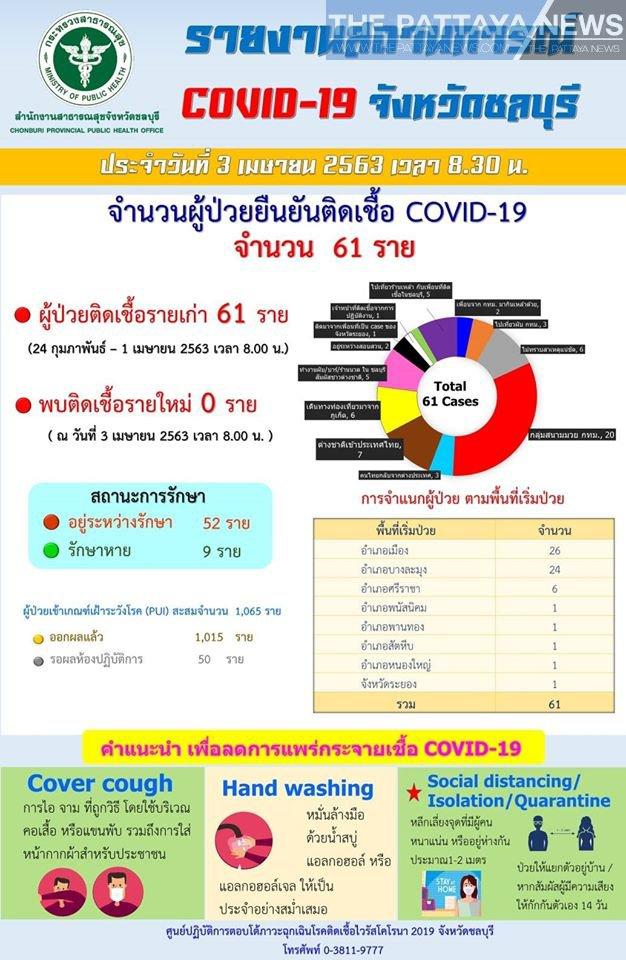 One of the recent cases which caused heavy concern was a Russian family who had recently returned from Phuket. A Russian woman had also visited the Chon Buri Land Office in Banglamung which has caused a closure of the Office and quarantine of multiple staff members.
Chonburi and Pattaya City have already taken numerous actions, such as closure of entertainment venues, beaches, hotels, non essential shops, bans on gatherings, shopping malls, cinemas, gyms, parks and more. However, as the cases have increased and nearly every case is a visitor from outside of Pattaya with little evidence of true local spread, the Mayor is now considering a total closure of the city to outside visitors until the situation improves.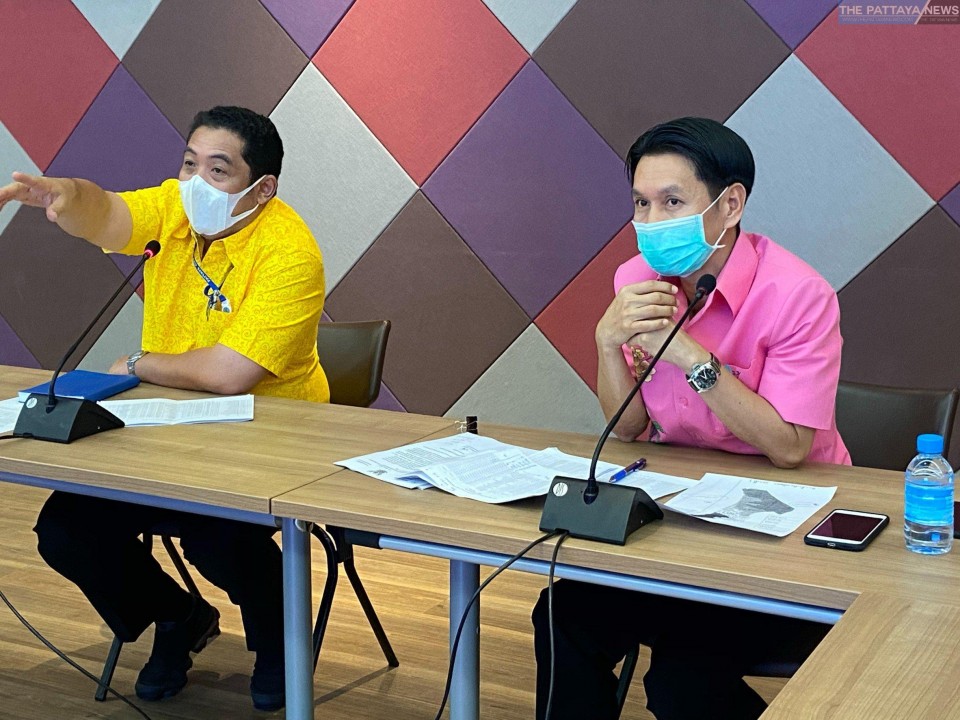 Additionally, the city law enforcement will also be "heavily suggesting" mask usage in the city for all, including foreigners. It has been reported, according to the committee, that a high level of foreigners still refuse to wear masks in Pattaya, concerning local Thai residents.
Mr. Amnat Charoensri, the Banglamung Sheriff, has partnered with Mr. Khunpluem on these measures along with the five Police Chiefs from regional locations, which are Pattaya, Huay Yai, Na Jomtien, Nong Prue and Banglamung. They will be developing a plan for checkpoints in the Pattaya area which will be manned in the case of the proposal being approved by the Chonburi Governor.
Locations discussed were at all secondary roads by the railroad outside of Pattaya, such as Soi Siam Country Club and Soi Chaiyaphruek, as well as all main roads into the city proper. The proposed checkpoints would confirm any visitor entering the city is a resident of Pattaya and deny anyone leaving, except for purposes such as medical transport or a foreigner flying to the airport to leave the country with documentation.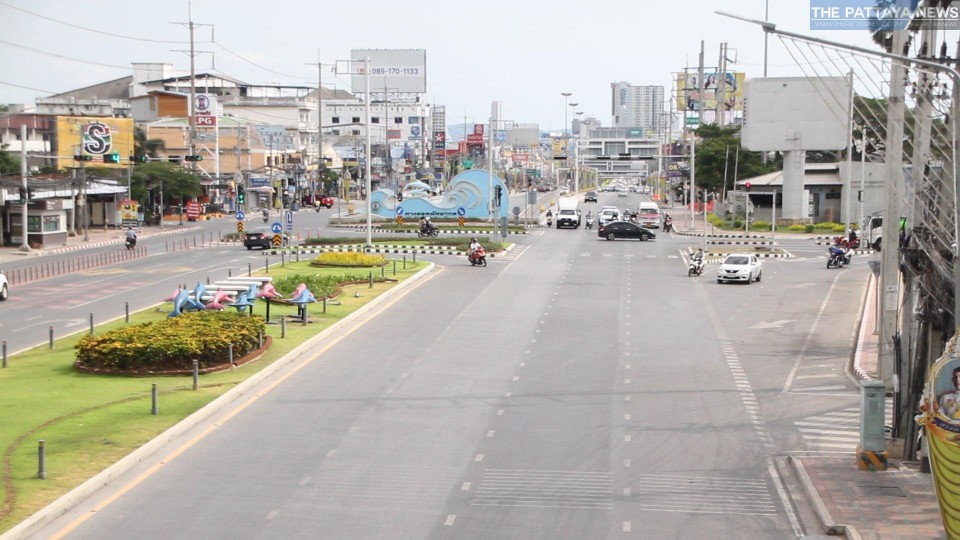 Mr. Khunpluem has asked the local hotel establishments to give him a full list with the amount of tourists still staying in hotels in the Pattaya area within three days to help assist with potential checks. After this information is given to him, he will decide how to proceed and pass on any potential proposal to the Chonburi Governor for approval.
The Committee stressed that the purpose of a closure would be to protect the city and its residents and help ensure that there is no potential spread in the area, not because they feared there was a major outbreak or problem currently in the area.
This Proposal, again, is not finalized nor approved and at this point is merely a proposal. It will be looked at again on Monday and The Pattaya News will be at the meeting and inform the public of a decision, if any.