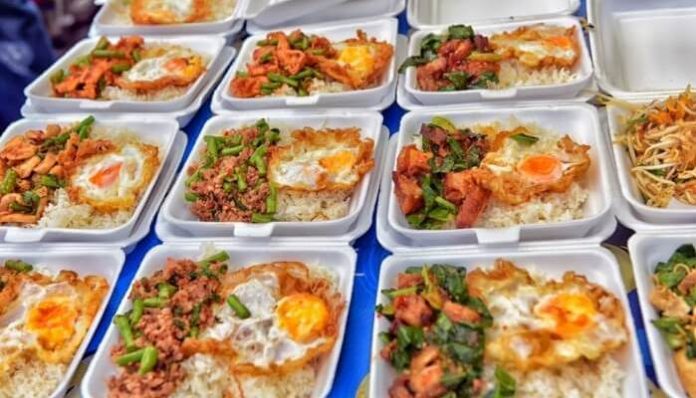 Pattaya-
Local businessmen and residents have come together to help the needy and hungry in the Pattaya area which has been devastated by the Covid-19 Coronavirus closures.  Pattaya is reliant on tourism for nearly eighty percent of its economy and the vast majority of people in the city are out of work. With hotels now being closed and night time curfews stopping night shifts, that number is only getting larger as the situation drags on.
The following is the information on where one can go daily for free meals, served twice a day.
They also need help from those who are willing and able to provide supplies. Please take a look at their notice to The Pattaya News below. They are not interested in being named or having their photos taken, but are interested in reaching out to the hungry and those who can assist the hungry.
Their notice to The Pattaya News follows:
Hi!
We need your help to reach out to hungry people. We are giving out free food everyday, twice a day.
At the moment we are giving free food to at least 600-800 people DAILY.  We are following social distance standards and proper hygiene measures.
The meal times are as follows:
Lunch time 2:00 pm
Dinner time 7:00 pm
Food pick up Location: Jannat restaurant pattaya. Located on Second Road near the Walking Street area, not far from Soi VC and the Mcdonalds at the corner.
At this time its hard for everyone to survive.
We don't want our name out there as this is a charity. We are also looking for donations such as rice, oil, eggs or anything edible. Any help is appreciated.
We are doing this to help our local community and hope if you are hungry, you will join us, if you have the ability to help, you can donate. If you are interested in donating please call:
0944155130 English speaker.
Photo: Stock photo of general food