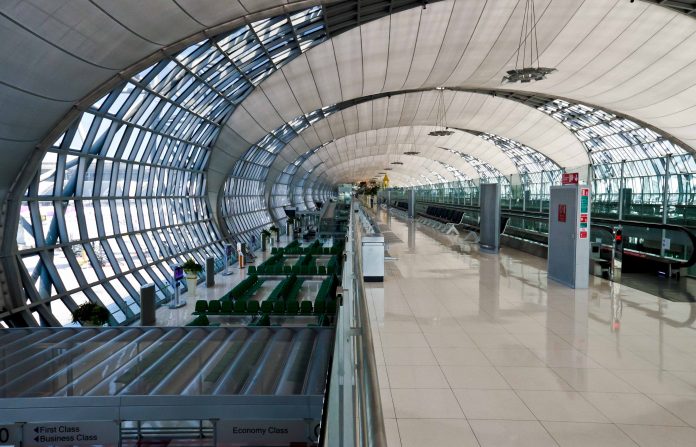 Bangkok-
Taweesin Visanuyothin, the spokesman for the Center for the Covid-19 Situation Administration, said Thursday afternoon that Prime Minister Prayut Chan-ocha had ordered the Ministry of Foreign Affairs to issue a new directive prohibiting new arrivals effective immediately, April 2nd, 2020 until April 15th, 2020.
"The spread of Covid-19 must be stopped," the Prime Minister said. "The Ministry of Foreign Affairs will give more details on the directive. However, people who already have permission and who need to enter Thailand are exempted but there will be a strict process via the embassy in the country that one is currently in."
It is believed that diplomats may be exempted from this order, but was not made clear at the time of the announcement. Previously, all foreigners unless they had work permits or were diplomats, have been temporarily forbidden from entering the country.
This includes, of note, Thai nationals. Thai Nationals were told to speak with the Thai Embassy in the country where one is and they will give more details on the situation and steps they will have to take.
The purpose of this two week closure is to provide better government quarantine measures and centers overall for those arriving overseas as a significant number of confirmed cases, as well as connected and quarantined cases, have been from recent overseas arrivals, including Thai nationals. The current plan is to ensure all arrivals are properly quarantined as many people have been found to not be self isolating and following Government instructions.