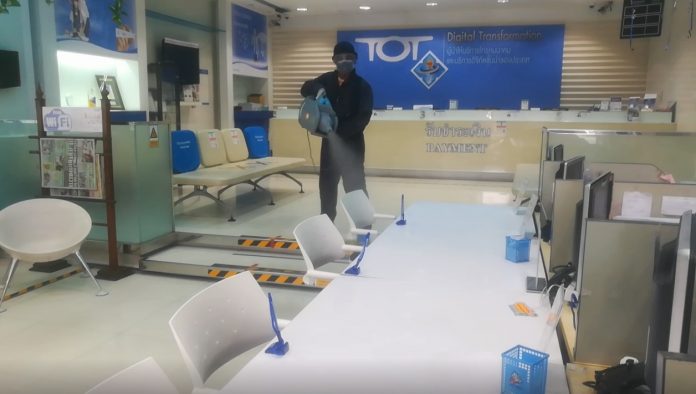 Bangkok-
At a daily press briefing by the Thai Government which is in partnership with the Department of Disease Control and Ministry of Public Health the Thai Government announced 104 new confirmed cases of Covid-19 and 3 additional deaths this morning.
This brings the total in the country to 1875 cases and 15 deaths since the start of the outbreak.
Chonburi, which is where Banglamung and Pattaya is, announced 4 new confirmed cases.
Two are Thais who are connected to prior cases, one is a Russian and one is an eldery French man. The two foreigner cases are being contact traced to identify where they contracted the virus.
Of note is that cases under investigation in Chonburi have dropped significantly to only 32.
This continues a steady trend of confirmed cases in Thailand overall dropping over the past several days as restrictions tighten across Thailand.