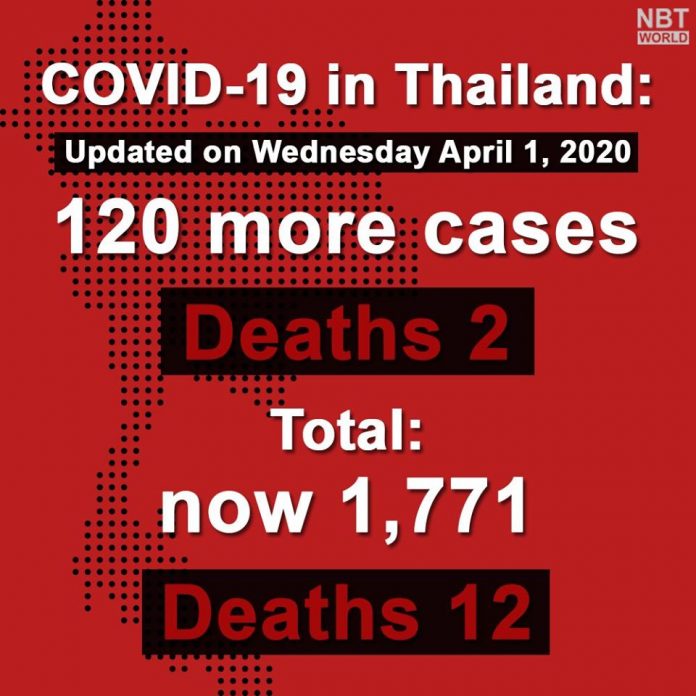 Thailand-
The Thai Government, in partnership with the Ministry of Public Health and the Department of Disease Control announced this morning that the country had confirmed 120 additional cases including two deaths.
In Chonburi four additional cases were confirmed which can be seen in this chart below.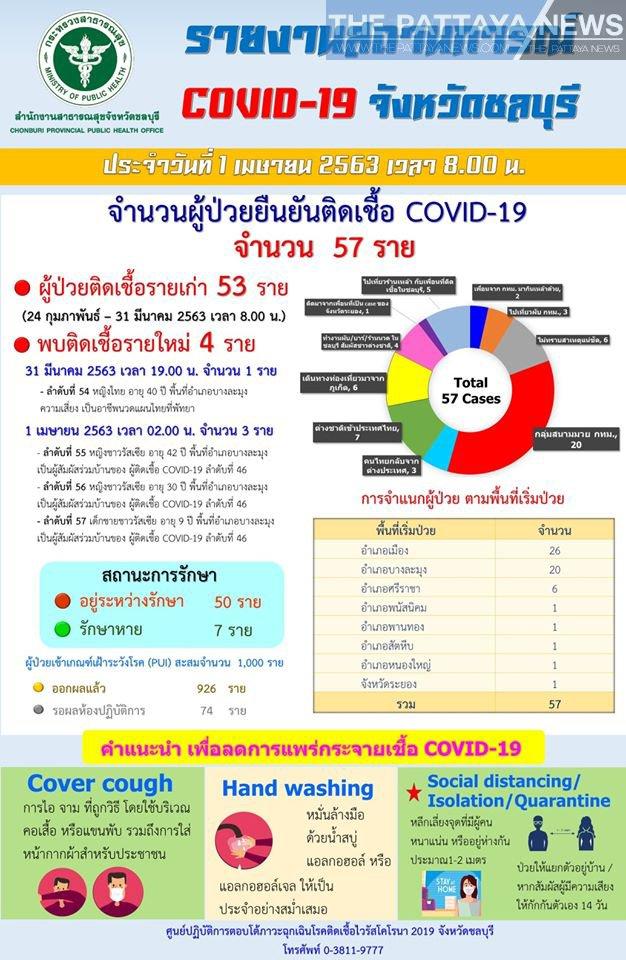 The cases in Chonburi include a nine year old Russian. Three of the cases are all Russians who very recently returned from Phuket and are known contacts of a previous confirmed case on the island.
The fourth case confirmed in Chonburi is a 40 year old Thai person who is a massage therapist and also had close contact with a previous confirmed case.
All four are in the Banglamung area.
74 people remain under investigation in Chonburi for potential of having Covid19. Yesterday, the city announced a proposal had been made to possibly make the Grand Bella hotel in Pattaya a special field hospital for people under investigation. The proposal has been sent to the Chonburi Governor for further review.
Yesterday, Chonburi also tightened restrictions, making all restaurants take out only and closing additional venues in the city that had remained open and were deemed non essential. Hardware stores, however, were reopened after a previous closure order.
The Covid19 crisis has put tens of thousands in Pattaya and millions nationwide out of work and reduced tourists in the country to roughly zero, according to Thai Tourism Authority Officials. Pattaya depends on tourism for roughly eighty percent of its economy and the Covid19 crisis has struck it particularly hard.