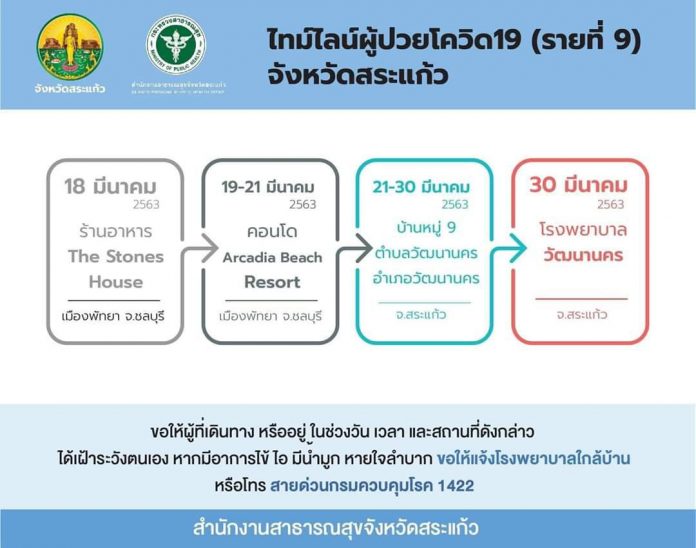 Sa Kaeo
The Sa Kaeo government and Covid19 response team reported today that the ninth case of Covid-19 in the province is a 38 year old Thai waitress who worked in Pattaya.
A timeline was released of her movements over the past two weeks.
On March 18th she was at the Stones House in Pattaya. This was the last night bars were open in the city.
On March 19 to the 21 she stayed home at the Arcadia Beach Resort Condo.
On March 21 she took her personal vehicle and drove home to Sa Kaeo as she was temporarily laid off of work.
On March 26 she began to feel sick.
On March 30 she was confirmed to have Covid19.
Sa Kaeo Officials added that it was impossible to determine exactly where she caught the disease or even if it was in Pattaya as many days had passed since being in the city but released the timeline for transparency. They have also traced her direct contacts and quarantined her family members.